Self-service insurtech: Who is GloveBox?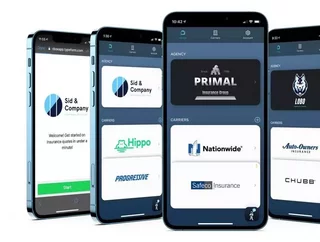 Insurtech GlobeBox recently secured $3m in seed funding for its self-service platform. Here, we explore the newcomer and what its solution could offer...
Labelled as "by agents, for agents," is an insurtech striving to provide a seamless and integrated self-service platform for insurance customers. From a single portal, they will be able to:
Access policies
Pay bills
Start a claim
Request a quote
Furthermore, clients will gain access to a full list of carriers, with which they can then add, register, and connect. The GloveBox website states that the platform is currently available for monthly licensing, starting at US$150. 
Funding a new approach to insurance
The Denver-based company's origins date back to when co-founders Andy Mathisen, Ryan Mathisen, Sean Mulhern and Alex Rolex met while working at Colorado Insurance. The four eventually decided to found their own venture in 2019.
A seed funding round led by ' Prelude Fund and backed by subsequently took place on 12 March, netting $3m.
Ryan Mathisen, CEO, spoke with Crunchbase News and , "We saw the pains of running a business and got sick of the trickle-down effect of technology in the insurance space and wanted to build something for clients."
Zach Sivertson, Managing Director of the Prelude Fund, stated that Mercato Partners immediately recognised the potential of GloveBox's platform, "That is really powerful from our perspective. Technology in the insurance space is so neglected, and there is so much opportunity for change."
On this latter point, Mathisen particularly agreed, "Insurtech is the next fintech. You can see how it is evolving, and insurtech is next."
Insurtech is on the rise
Indeed, it's hard to disagree with Sivertson and Mathisen's perspective; insurtech investment , and sector premiums are currently .
Moreover, the development and expansion of key startups are happening at an accelerated rate. In the last three months alone:
GloveBox is gaining traction at an incredibly exciting time in the insurtech market. Customers are actively seeking a new, digital tech-infused experience from their products and services; the company could be on the brink of ushering in new innovation to a sector decidedly not lacking in this regard.
Image credit: GloveBox