Newfront Insurance announces merge with ABD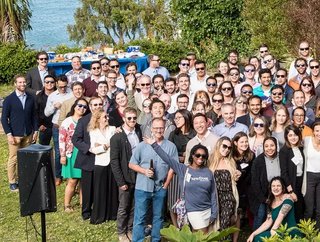 Insurtech brokerage Newfront will join forces with one of the largest operators in the US
Newfront Insurance, the San Francisco-based insurtech brokerage, has announced that it will imminently merge with ABD Insurance and Financial Services Inc.
The San-Mateo, California-based insurance giant ABD Insurance and Financial Services Inc is the 40th largest operator of its kind in the US, and reports show the company registered US$112.5mn in brokerage revenue in 2020. 
The combined company is to be called Newfront and it will transform the delivery of risk management and employee benefit solutions.
Newfront's proprietary modern cloud-based insurance platform redefines the industry's antiquated model, unlocking new insights and an enhanced experience for clients., while ABD brings deep insurance expertise, an award-winning culture, and extensive experience in delivering innovative solutions to today's most complex risks, serving many of the preeminent global disruptors, including industry leaders in life sciences and technology.
The merger values the combined company at $1.35bn and is expected to close by the end of August
Branded merger 
A joint statement released by the companies shows the combined companies will be headquartered in San Francisco. 
In terms of employee changes, reports suggest Spike Lipkin, CEO of Newfront, will head the combined company. Kurt de Grosz, president of ABD, will be executive chairman, and Brian Hetherington, chairman of ABD, will be president of Newfront.
Newport Insurance was founded in 2017, and its lead investors are private equity firms Founders Fund LLC and Meritech Capital Partners LP. The company raised an additional $100mn in capital in 2020. It currently has a workforce of 200 staff and provides commercial property/casualty and employee benefits coverage.
Meanwhile, ABD employs 370 staff and was founded in 2011. An estimated 50% of its revenue is derived from commercial retail business, and about 40% is employee benefits.
Rise in insurance mergers post-pandemic? 
Data shows that There were 407 completed mergers and acquisitions (M&A) worldwide in the global insurance sector in 2020. That figure, according to studies by Clyde & Co, is set to soar. 
Market analytics predict that insurance M&A is likely to surpass 220 M&As in a six-month period for the first time since 2019 and could go even higher in the second half of the year.