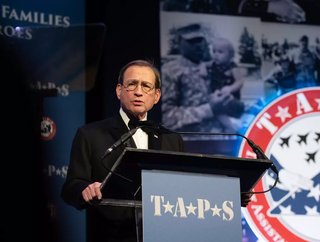 One of the most influential figures in US healthcare insurance, Michael Neidorff, 77, is the CEO of Centene Corporation and has a net worth of US$574m
As CEO of the biggest provider of Medicaid in North America, Michael Neidorff, a Pennsylvania native, grew up in the historic city of Altoona and from the get-go, showed great academic promise and drive. 
He earned his bachelor's degree in political science at Trinity University and went on to study for a Master's degree in industrial relations at St Francis College the following year.
By the 1980s, Neidorff was fully immersed in the corporate world and healthcare. He secured a position as a human resource executive and the director of international consumer products at Miles Laboratories, one of the best-established treatment research centres of the eye and nervous system conditions in the US. 
Family man
In the late eighties, Neidorff met his wife, Noemi, also an east coast native. The couple married and then moved to St Louis, where Neidorf started his first position in health insurance as president and chief executive officer of Physicians Health Plan of Greater St. Louis.
But it wasn't until 1995 that he entered the upper echelons of health insurance as a business, becoming the Chief Executive of Group Health Plan and Vice President of its parent company, Coventry Corp.
By 1996 Neidorff had moved again and joined Centene, then called Coordinated Care Corp., as its CEO. His business acumen and market foresight led him to put Centene through its IPO in 2001.
Since then, the company has expanded with incredible speed and success. In 1996, Centene had just 40,000 covered members. Neidorff has led a huge expansion in the company and it now has over 12 million members across 28 states in the United States.
Company bonuses 
While he and his wife Noemi are ambassadors of St Louis and recently donated US$5mn to local health initiatives, Neidorff is not a controversy-free figure. In 2020, Neidorff was criticized for earning US$4.7mn in bonuses in addition to his total yearly earnings of US$24.96mn, while simultaneously laying off 3000 workers.
A fan of the coast and the good life, Neidorff also has an impressive portfolio of Palm Beach properties to his name. 
Neidorff and his wife had two children, a son, and a daughter. Tragically, his daughter, Monica Lynne Neidorff, died in March this year aged 46.