Insurtech solutions and digital transformation
By Steven Tesler & Darin Campanaat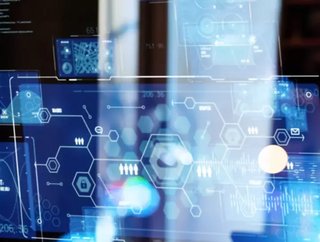 Steven Tesler and Darin Campanaat of EPAM Systems, Inc talk digital transformation in the insurtech space
Forward-looking insurers are looking to replicate the compelling user experiences that are provided by more digitally native companies. 
They are exploring various paths in order to achieve these digital aspirations but often find themselves constrained by legacy technology due to its inflexibility to support new products and services and the high costs required for maintenance. Insurer's efforts to modernise have varied over time and have included various homegrown initiatives, third-party point solutions and/or investments in unproven insurtechs.
What they find themselves with is a Frankenstein model of disparate applications and systems that fails to fully provide the outcomes they aspire to achieve.
As the market is demanding more seamless, digital engagement from insurers, the call to action is now.  To meet this demand and take advantage of the new and emerging technologies that will support this digitally-enabled future, it is important for insurers to identify their current and aspirational digital capabilities and assess how those capabilities will be enabled, whether it be from existing technology or new solutions.  
The truth is no single solution can bring about transformation on its own and will instead require a sum-of-the-parts approach managed in a smart ecosystem. 
With current and emerging technology enablers, it is becoming reality to create an orchestrated ecosystem to provision leading-edge solutions, enhanced service and advisement to market stakeholders and drives the achievement of carrier performance objectives.
Where to start
Start by defining a set of future-ready digital capabilities that will enrich or enhance your core operations with a focus on meeting performance objectives. Here are some examples:
For Improved Risk Selection:

Identify capabilities for providing underwriters with access to richer data, predictive analytics and more refined algorithms that can uplift an underwriter's ability to make informed decisions on how to price the risk for a better outcome.

For Bundling Products and Services:

Pinpoint emerging digital capabilities that enable contextual coverages. These should be driven by customer and channel partner insights; access to third-party data to enrich understanding of the customer's industry, geography, and particular exposure; and the ability to identify opportunities for proactive risk advisory services in order to upsell/cross-sell and improve loss ratios.

For Improving Claim Outcomes:

Focus on analyzing capabilities that support continuous monitoring of exposures through the use of new and emerging technologies (e.g., IoT, sensors, etc.) to detect early warning signs of problems, automate claims intake and coverage determination, and enable predictive decision modeling for claims assessment and fraud detection.
Assessing digital maturity
Once you've defined and prioritized the set of future-ready capabilities for your organization, the next step is to assess the digital maturity of your current capabilities. We've identified three states of maturity to help you categorize them: 'basic,' 'emerging,' and 'best-in-class.'
In many cases, existing capabilities will be 'basic,' where the action is performed manually or with minimal technological support. Some companies have begun to explore different insurtech offerings, various point solutions or home-grown solutions, and have developed proof of concepts that would justify rating the current capability closer to an 'emerging' state. Beyond 'emerging' capabilities, 'best-in-class' are those which are more future-focused and not currently in production at scale.
The next step in the journey is to identify the aspirational maturity for your set of selected capabilities on the same scale from 'basic' through 'best-in-class.' This is an excellent way to determine where your organization wants to be in three to five years. The expectation is that not all aspirations will approach 'best-in-class,' but the scoring will accurately reflect areas of priority for the company.
Making it real
By identifying the relative maturity of your current and aspirational capabilities, you can then prioritize initiatives based on the expected business impact that having more mature digital capabilities would deliver and how they align to organizational objectives.
Next, look to close these gaps by enhancing existing solutions or developing new ones and develop a roadmap towards realizing your digital ambitions.
CONCLUSION
The solutions needed to close the maturity gaps will most likely manifest as a combination of existing technology/platforms, third party, and home-grown solutions. To drive true business impact for your organization, it is important to recognize that the best solution will require a sum-of-the-parts approach managed in an orchestrated smart ecosystem.
Following this thoughtful approach to digital transformation enables more seamless, digital engagement with your business partners, which leads to better outcomes for both you and the customer.
About the authors
Steven Tesler is the Principal of Insurance Consulting for EPAM Systems, a leading global provider of digital platform engineering and software development services. With more than 25 years of experience supporting the Insurance Industry as a Consultant, Technology Strategist, and Solutions Consultant, Steven has a track record of managing cross-functional teams in executing strategic initiatives across the business, finance, operations, and technology from design through implementation. 

Darin Campana is a Senior Manager of Insurance Consulting for EPAM Systems, a leading global provider of digital platform engineering and software development services.  In this role, he provides advisory services to insurance clients through their transformation and modernization journeys.