InsurTech definitions: what is insurtech?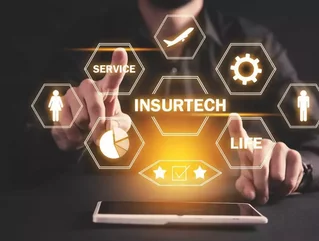 With our first edition of InsurTech Digital going live last week, we thought it could be useful to define what 'insurtech' means in today's market...
With our first edition of going live last week, we thought it could be useful to define what 'insurtech' means in today's market.
A relatively still 'up-and-coming' aspect of digital financial services compared to its related category 'fintech', insurtech applies many of the same techniques and strategies utilised by others.
Chief amongst these is a desire to use innovative digital technology to augment pre-existing insurance-based operations in order to achieve greater efficiency, savings and customer outcomes.
McKinsey notes in its article '' that core aspects of insurance (underwriting, claims, marketing, etc) are set to fundamentally change as insurers take a more technologically advanced approach:
"Our experience with insurers that want to leap into the digital era shows that as technologies evolve, these companies may end up automating 50% to 60% of traditional back-office operations."
Pushing beyond the traditional industry
However, whilst McKinsey's claim is particularly relevant for established insurance firms, insurtechs have a distinct advantage in that they do not need to 'update' their processes; they are usually the pioneers of changes that occur more generally at a later point.
This positioning at the forefront of the industry also means insurtechs can specialise in products and services that larger companies don't prioritise, including:
Customised policies
Microinsurance 
Social insurance
Additionally, points out that insurtechs can make use of user devices and advanced data analytics to competitively price premiums.
Other transformative technologies include artificial intelligence (AI), robotic process automation (RPA) and blockchain.
Gaining popularity in the 'new normal'
The legacy of COVID-19 could include the increasing prominence of insurtechs, which will add necessary competition and innovation to an industry which could become very active as global economies deal with the fallout. 
A Q1 report published by CBInsights opined that insurtech will enjoy a prosperous decade as confidence among both customers and companies themselves develops.
The report estimates that global insurtechs raised approximately USD$912mn in 2020's first quarter, generated primarily in the first few weeks of the year. Furthermore, the report calculates that approximately 50% of the quarter's total was raised in the first 35 days of a 91-day period. 
Therefore, despite not performing optimally, insurtech deals for the first quarter of 2020 were up 28% compared to Q4 of the previous year, indicating that the sector is enjoying mixed yet measurable success.
Given the widespread disruption to practically every other sector, these results should be encouraging to insurtech companies and consumers too. The future of insurance could very well belong to these innovators.