Indian insurtech Onsurity raises US$16mn in Series A funding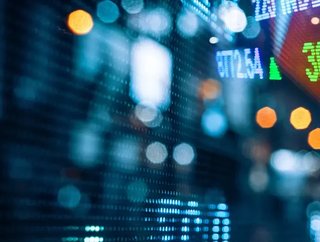 Indian Insurtech startup Onsurity has raised US$16mn in a Series A funding round led by Quona Capital and Nexus Venture to develop its technology services
Indian Insurtech startup Onsurity has announced it has raised US$16mn dollars in funding to develop its technology services. The round was led by fintech investor Quona Capital and its existing investor Nexus Venture Partners. 
Other participants in the round included Vivek Garipalli, CEO of Nasdaq-listed Clover Healthcare; Amrish Rau, CEO of Indian merchant platform Pinelabs; and Sweta Rau, founder of Indian equity firm White Ventures.
Yogesh Agarwal, Founder and CEO of Onsurity, said: "We feel gratitude towards our investors for continuing their support. The fact that we are one of India's very few companies to have their customers turn into investors and one that has backing from notable institutional investors is proof in itself that we are in the right direction towards bringing a reformative change in the employee healthcare space."
Making employee healthcare more accessible 
Writing in a blog post, the insurtech platform said it plans to use the capital to invest in healthcare technology to "ensure that the employee healthcare space becomes more accessible and inclusive." Through SME partnerships, Onsurity is hoping to reach 10mn employees and their families over the next five years, targeting a client base of 10,000 people from 1,300 small businesses by the end of this year. 
Expressing gratitude for the involvement of the company's investors, Onsurity Co-founder and COO Kulin Shah, said: "We are grateful for the support that we continue to receive from our investors and customers. I am sure together we will bring the essence of true care back in employees' healthcare while making it affordable and technologically convenient for the employers to ensure their employees' wellbeing."
Currently, there are around 110 insurtechs in India, making the country the second-largest insurtech market in the Asia-Pacific region, according to research conducted by S&P Global Market Intelligence. The market represents around 35% of the US$3.6bn insurtech-based venture investments.