Green InsurTech's: ESG Integration by Insurance Companies
By Marria Qibtia Sikandar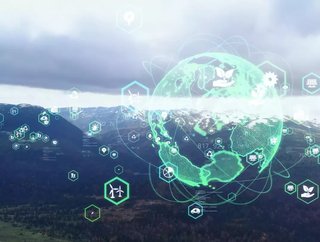 Insurance companies are exhibiting an appreciable adherence to ESG protocols as a part of their corporate strategy to ensure environmental protection
Coined in 2005, ESG is a simple three-lettered acronym that is much more than a set of ethical principles that companies are expected to embed in their corporate strategies. Simplistically, it reflects a company's seriousness and vision towards driving sustainability.  Environmental and Social aspects concern more with the outward-facing practices, while Governance constitutes the running of a firm from pertaining to code of ethics as well as employee treatment and well-being. 
The year 2021 has unravelled devoted attention to demonstrating ESG credentials by insurance companies. According to BlackRock, Covid-19 has accelerated its focus on ESG, with many commentators calling for a "Green Recovery" out of the pandemic.
In this article, we have a look at some of the major insurers committing to ESG practices as a means of helping the environment and attracting new investors. Let's have a look:
Zurich 
Renewing its commitment to the Paris agreement, Zurich has been the first insurer to sign up for the business ambition pledge back in 2019 in order to limit global temperature increases to under 1.5 degrees centigrade. As of 2021, Zurich now plans to cut carbon intensity in equity bond investments by 25% before 2025 and reduce emissions from operations by 50% by 2025 and 70% by 2029.
Aviva
Amongst UK insurers, Aviva seems to be leading the way with its 2020 results, including a new commitment to get eradicate its carbon footprint by 2040. Interestingly, this is a full decade prior to most banks and even earlier than the United Nation's own targets.  In a run-up to 2040, Aviva has also strategised the goal of cutting emissions from its investments by 25% by 2025 and 60% by 2030.
Willis Towers Watson
Insurance broker Willis Tower Watson announced that it pledges to be net-zero by 2050. This will be possible through a target reduction of at least 50% by 2030 and a commitment to use 100% renewable energy supplies within Willis Towers Watson's own real estate portfolio. WTW is also an integral member of the Insurance Development Forum and ClimateWise and is also supporting the Taskforce on Climate-Related Financial Disclosures.
Swiss Re
Swiss Re pledges to reduce carbon intensity by 35% for corporate bonds and equity portfolio by 2025. Its real estate portfolio is already on track to meet the 1.5-degree centigrade reduction pathway by 2025. The company also plans to remove all coal-based assets from its portfolio by 2030. In an endeavour to increase ESG bond exposure by 2024, Swiss Re also plans to increase investment in renewable and social infrastructure by $750 million.