Genasys secures £12.25M investment from Frog Capital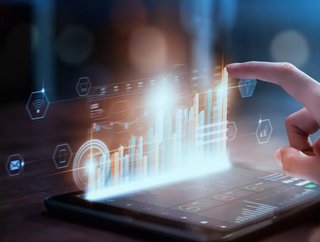 London-based insurance management system provider Genasys has secured a £12.25m investment from Frog Capital
Genasys, a leading insurance software solutions provider, has announced a major investment of £12.25M from software Scale-Up investor, Frog Capital. 
The new investment will see Frog take a significant stake in the business, with the Genasys management team retaining operational control.
Jens Düing, a Senior Partner at Frog Capital, commented: "We are delighted to invest in Genasys. The company has already created an industry-leading modular state-of-the-art platform that is gaining increasing momentum in a transforming ecosystem. The platform allows its customers a much faster time to market. We look forward to supporting André and Craig in the expansion of the business.
Tailoring insurance products 
Genasys provides an insurance management platform on a software-as-a-service (SaaS) basis. Its technology includes end-to-end policy administration and claims solutions. With over 350 pre-configured products ranging from P&C, life, medical and specialty and hundreds of API endpoints enabling hyper-configurability across the insurance ecosystem, Genasys is helping its customers bring about innovation and quickly deliver new products to their rapidly evolving consumer base.
"The Genasys platform reduces a key barrier insurance businesses face to tailoring products to the needs of the insured. As a consequence, individuals seeking to insure a particular risk are more and more likely to find a product that fits their respective needs, thus leading to better peace of mind and reduced hardship for the insured," added Düing. 
Delivering solutions for insurance companies through their digital journeys 
A key element of the scale-up programme will be the expansion of the Genasys centre of technology excellence to ensure it is geared to support the business as it grows its global footprint.
Genasys Joint CEO, André Symes, said:  "Our platform and ecosystem have been widely adopted by forward-thinking insurance businesses who have bought into the need for agile, quick to change technology. It's a mindset that is gathering pace across the insurance industry – personal and commercial lines, in the London market space and beyond. The potential for our business growth is enormous as we have built a proposition that has a track record of delivering solutions for those insurance companies at the early stages of their digital journeys as well as those who are a long way down the path.
"Our decision to partner with the team at Frog to help accelerate the next phase of our growth is based purely on the strength of the relationship that we have built with them. They have bought into our model of building sustainable growth and are genuine in their desire to add real value to our business. We love their 'rolled-up sleeves' approach with their operating partners and Scale-Up Methodology and believe that we have found exactly the right partner to help us as we scale-up our business."