FloodMapp partners with Esri Australia for live mapping tool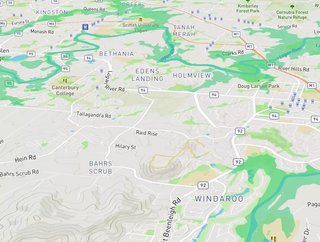 FloodMapp is rolling out a live mapping feed called NowCast under a new partnership with Esri Australia
FloodMapp has partnered with Esri Australia, a supplier of geographic information system (GIS) software, to roll out its new product: NowCast. 
NowCast provides government leaders and emergency responders with access to real-time flood mapping via a live mapping feed. Leveraging AI and Machine Learning, FloodMapp's rapid, real-time models incorporate live river height data and the latest elevation models to provide accurate, detailed information easily accessed by organisations to understand and respond to flooding.
Mark Wallace, Business Development Manager at Esri Australia, said NowCast will serve as a valuable information source for government leaders and emergency response teams responsible for managing the response to ongoing crises.
"Crises such as the 2021 Australian East Coast floods reiterate just how critical it is to have access to an accurate, map-based view of a situation as it unfolds," said Wallace.
"Through a progressive use of Geographic Information System (GIS) technology, FloodMapp has created a series of transformative solutions that will make a real difference to how communities plan for major flood events."
'

Rapid flood model technology'
FloodMapp has created a rapid flood model technology called DASH. Powered by AI, DASH uses machine learning, hydraulics, and hydrology algorithms to forecast and map flooding in real-time. DASH ingests real-time and forecast rainfall data, coastal and real-time river height data through large-scale cloud-based data pipeline infrastructure to rapidly predict peak river heights, and generate inundation mapping at scale over large areas.
"DASH is the engine that powers ForeCast, NowCast and PostCast to support the emergency management process before, during and after the flood. This means that we can provide dynamic, real-time flood forecasting and mapping data feeds at scale to protect critical infrastructure, improve service delivery, and ensure safety is afforded during field service management.
"Essentially, we have created an interactive, integrated map that can be read by anyone from hydraulic engineers to members of the public during flood events," said FloodMapp Co-Founder Juliette Murphy.
FloodMapp is already operational in Queensland as well as in the USA working with government agencies, utilities, logistics companies, and insurers.