On-demand insurance: The insurtech new normal, says Demandoo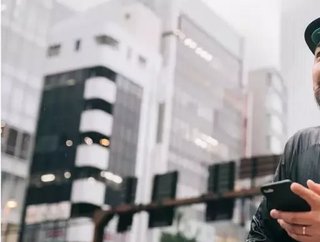 On-demand insurance cover is becoming the new normal, as insurtechs offer competitively flexible cover across the board...
The days of one-policy-fits-all are over, say insurtechs working increasingly towards a pay-as-you-go or on-demand model for flexible cover.
Areas where on-demand insurance is booming, include the auto insurance sector - and particularly rental transport, as well as the events industry.
Recently, London-based , the mobility insurance provider, teamed up with Irish mobility startup Brite to provide country-wide, pay-as-you-go cover for its fleet of e-mopeds, e-scooters and e-bikes.
Sompo also announced its partnership with , a UK-based insurtech that offers insurance solutions to commercial drone operators offering on-demand services.
The San Francisco-based insurtech, , has also announced a new partnership with UFODrive, the British electric car rental specialists to bring on-demand products to the Brazilian marketplace. UFODrive works with Tesla to provide suctomers with carbon neutral car hire services.
New on-demand sectors
But services aren't only related to the mobility and vehicle sectors. , the Israel-based insurtech that offers a range of transportation cover, has just launched a new form of cover for the entire gig economy, which is defined as a labour market characterised by the prevalence of short-term contracts or freelance work as opposed to permanent jobs. 
According to , the gig economy is projected to make up over 50% of the US workforce by 2024. The market, which sees a large number of contractor-based businesses providing services, means greater flexibility on insurance is required.
Demandoo recently launched an AI-powered actuarial approach, making it simpler, faster and more cost-effective to insure temporary workers through digital apps. The benefits of the gig economy insurance are:
Businesses can improve worker benefits and optimise budgets by only paying premiums when a worker in on-the-clock
Workers can benefit from coverage suited to the risks of their job(s), as well as streamline and simplify the typically arduous process of filing insurance claims
Insurance companies can significantly reduce risk/fraud and improve pricing based on personalised risk trait profiles
Gig ecomony cover explained
(CEO of Madanes Insurance Group, Israel's leading insurance group) co-founded Demandoo in 2019. Since then, the insurtech has moved from strength to strength. caught up with Madanes for a chat about the latest on-demand insurance services.
Q: What makes the gig sector such a good fit for this type of insurtech?
Catalysed by the boom in digital platform-based business and accelerated further by COVID-19 disruption to 9 to 5 working norms, the gig economy is a booming market. However, traditional insurance models meant for full-time employees are costly, complex, and not suited to the flexible working conditions (e.g. hours on-the-clock, risks) nor the new mobility models found in the gig sector.
Insurtech innovation is key to enabling the gig economy to address its evolving industry needs and keep business safe, compliant and viable.  
Demandoo's vision is to be the global leader of on-demand insurance, offering both gig platforms and users innovative, on-demand global insurance solutions that fit their specific needs. Our technology seamlessly embeds into existing digital gig platforms, providing an easy-to-use experience on both the front and backend.
With data-driven pricing based solely on active usage, we power tailored insurance products that are more economical and efficient for the growing needs of the entire gig sector. For end-users, our solution enables digital claims filing that makes the reporting process much simpler and faster for gig workers.
With that said, Demandoo's offering goes way beyond just the gig sector, its solutions are relevant for any industries that encapsulate the on-demand approach (micro and shared mobility, sharing economy, fintech, e-commerce, etc).
Q: How does it work and what does it cover customers for?
Demandoo sits at the centre of the insurance value chain – on one hand, it provides customised on-demand insurance solutions for its clients' activities (B2B - e.g. companies that run a business via digital platforms used by gig workers and B2C - direct to individual independent contractor end-users), and on the other hand, it provides insurers with access to new lines of business worldwide.
Utilising its proprietary AI risk engine, Demandoo produces advanced actuarial insights and personalized risk profiles that result in significant cost savings and operational efficiencies.
Shortly we will be expanding the offering to other types of coverages, including but not limited to eCommerce Insurance, Property Insurance, Credit Insurance, and several others.  
Q: Do you think this type of insurance service is the future of insurance?
The world is certainly moving towards an on-demand / usage-based approach leveraging technology and advanced data analytics, we can see this in so many industries (transportation, content, food & beverage, wellness, etc). We believe that the traditional insurance industry's "one-size-fits-all" approach is no longer relevant in this day in age, and Demandoo is at the forefront of this movement.
Q: What has the uptake been like for Demandoo and which markets (Europe/US) are you targeting and why?
While our initial product launch was initiated by the insurance needs of the growing gig economy and delivery platforms, we've quickly seen rising interest from a range of players in different industries around the world. With insurance companies as well, we have seen great interest as we can link them to new markets and innovative business opportunities.  
Demandoo has global capabilities, and our solutions are geo-agnostic. Soon we plan on a significant push into some of the world's biggest markets, starting with the European and US markets (which have more orientation to advanced insurance products and earlier adoption of new business models).
Q: Which technologies are driving the platform?
Demandoo's platform is driven by its proprietary AI-powered actuarial risk engine. We use the most cutting-edge technologies to automate everything, to predict and analyse and provide the customer with a seamless experience.
Our proprietary AI engine leverages data to make the processes easy (from onboarding, through claim management, to payments and program optimisation), using chatbots throughout the entire process to simplify and reduce human error.