Crypto insurance: Breach partners with CoinList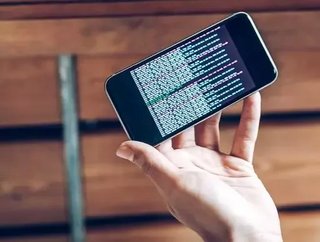 Boston-based Breach joins forces with CoinList to create a crypto-dominated cyber insurance policy...
UK-based CoinList, the full-service token sale and crypto trading platform, and Boston-based Breach Insurance are partnering to offer an industry-first crypto-dominated insurance policy, reports reveal.
Breach provides cyber insurance and risk management solutions for digital asset exchanges. The new policy, which is also issued in partnership with UK-based insurtech Nayms, covers electronic theft and phishing risk, with collateral denominated in Bitcoin provided by MakerDAO.
The cover essentially insures the loss of crypto assets, due to cryptocurrency exchange hacks, protects against cyber theft, provides multi-exchange and multi-coin support and can configure a single policy to manage all customer crypto risks. The cover also simplifies the process, so users no longer have to move crypto between wallets, manage multiple private keys or purchase hardware wallets. 
Speaking about the new products, Scott Keto, chief operating officer of CoinList, explained, "CoinList has been the premier platform to connect early adopters with high-quality token projects. As those projects have matured, CoinList has naturally evolved to support those projects and their backers through our spot exchange and mobile wallets, which demand sophisticated risk management solutions."
He continued, "Yet, despite the high demand for crypto insurance products, the market is still nascent and rudimentary. We are excited to partner with Nayms, Breach, and MakerDAO to build out and scale insurance and reinsurance solutions suitable for our sophisticated partners."
Crypto reinsurance
According to Breach, the new policy was inspired by a shortage of reinsurance capacity available to crypto risks and the gap in the market for the insurance industry to identify complementary sources of reinsurance capacity and collateral.
Nayms, which has partnered with Breach to offer the product, enables the service to cover complex crypto risks at scale, such as policies that cover traditional catastrophic risks in the property and casualty (P&C) and surplus lines sectors.
"At Nayms, we are building the bridge between capital and risk for digital assets," said Dan Roberts, co-founder and CEO of Nayms. "That bridge is a regulated environment, using key technologies adopted by sophisticated entities. Breach [is] one of those entities, with a strong solution that will, in partnership with Nayms, enable scalable cover for this emerging risk class."
Traditionally, cryptocurrencies are considered risky because of market volatility. They are speculative, and traders must understand the risks before they trade in them. Unexpected changes in market sentiment can lead to acute and sudden changes in value.
Pointing out that a brand-new type of insurance is required to manage crypto products, Meltem Demirors, chief strategy officer at CoinShares, said, "It's no surprise that crypto markets have historically been perceived as risky. It is very challenging to hedge against the variety of risks Bitcoin presents – nascent, novel market structures and new types of operational risk presented by a purely digital asset that settles with finality require new approaches to insurance."
Demirors concluded, "The launch of this new product from Breach will bridge traditional financial insurance products with the latest in cybersecurity to bring trust and protection to digital finance."
Eyhab Aejaz, CEO of Breach, said the markets had been underserved for too long and the need for such cover was growing. "As regulated insurance options for crypto risks continue to lack innovation and are generally un/underserved, Breach is grateful for the opportunity to serve the needs of the crypto market, including retail and institutional investors, custodians, exchanges and technology companies, amongst others."
Aejaz added, "The insurance industry lacks deep crypto expertise, while the crypto industry lacks deep insurance expertise, so we fit a significantly important niche and are quite excited about it."