London startup creates cover for cryptocurrency-related risk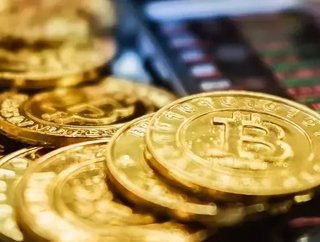 Nayms drives £1.5m funds for cryptocurrency digital insurance to support growing digital ecosystem...
The UK insurtech startup, Nayms closed a £1.5m seed funding round that will launch a pilot programme to develop insurance for cryptocurrency and assess its insurance risks. 
Nayms uses smart contracts to collateralise cryptocurrency risk with matching crypto assets, therefore bringing insurance with a no foreign exchange risk to a segment that is currently 96% uninsured.
With lead investors including XBTO, Coinbase Ventures and Maven11, Nayms will build its customer base and work on capital market integrations ahead of the Series A funding round scheduled for the first quarter of 2022.
Pilot programmes
Speaking about the funding, which will finance initial pilot schemes, Nayms CTO Theodore Georgas explained, "This pilot represents a small but significant milestone for Nayms as we move into 2021 with accelerating traction."
Georges said it was Nayms belief that challenges in scaling insurance protection for the digital asset space can be solved through a collaboration between regulated underwriters/brokers and capital markets. "Nayms is building the infrastructure to facilitate this collaboration," he added.
Nayms will use the funding to create larger pilot schemes in time for a complete launch scheduled for later this year. The startup was recently granted a complete regulatory licence from the Bermuda Monetary Authority (BMA) and plans to build its customer base while working on capital market integrations ahead of another funding round due in spring of 2022. 
The company has also partnered with one of their leading investors, MakerDAO to collateralise "Smart Insurance Contracts" using their own stablecoin, Dai.
Lead investor, XBTO's Greg Carson said, "We are pleased to invest in the Nayms project alongside some of the top insurtech investors. We see insurance as an important spoke of the cryptofinance evolution."
The $1.5m seed funding round also coincides with the Nayms first pilot - a digital insurance contract for Coinlist placed by Breach Insurance. 
Eyhab Aejaz, CEO of Breach, explained, "Our partnership with Nayms allows Breach to cover complex digital asset risks at scale — similar to how this problem is solved for traditional catastrophic risk insurance in the P&C and Surplus Lines markets."
Nayms CEO, Dan Roberts added, "Nayms is on a mission with our ecosystem of investors, partners, advisors and our growing team to provide brokers with a tradable, transparent, traceable and trusted insurance contract for this emerging risk category of digital assets. We look forward to seeing how the world's brokers start interacting with this technology in the months and years to come."