Concirrus partners with international insurance giant SCOR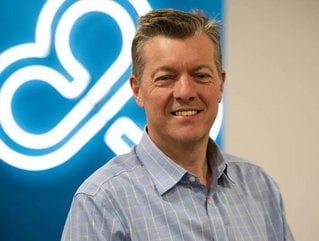 Andy Yeoman, CEO of Concirrus
Concirrus's partnership with SCOR will improve loss ratios within the marine area of business for the international insurer and reinsurer
Concirrus has announced its latest partnership with one of the world's leading insurance and reinsurance giants, SCOR.
The London-based insurtech harnesses data and technology to drive improvements in loss ratios and increase operating efficiency for speciality and commercial insurance and will be working with one of the world's largest insurers and reinsurers, SCOR, to improve loss ratios within its marine line of business.
Concirrus solution provides specialised marine services
According to reports, the Concirrus Marine Hull Market Model is delivered via its data and analytics platform, Quest, and leverages the insight of multiple data sources for a market-wide perspective on valuing an account. The solution delivers a view that could not be developed by a single insurer in-house.
The scale of aggregate data used means the predictability of the market model becomes more refined and aligned with broader market trends – the outcome of which is a model that is both relevant and highly reliable.
A new marine line partnership with SCOR
Speaking about the collaboration, Gregory Delaisse, Global Head of Marine for Specialty Insurance at SCOR, explained, "Working with a technology partner that is focused on delivering value to the insurance industry was important for us and it's the reason why we were attracted to Concirrus and what it could offer. We were interested in Concirrus' Hull Market Model, and we're excited to work with the team to further develop this capability to ensure that it integrates and supports our own in-house model and in turn, enables us to maintain and improve our current book of business."
Andrew Yeoman, CEO of Concirrus, added, "It's great to be working with SCOR – a company that truly understands data and data science and the benefits it can deliver to their business. It's companies like SCOR that are embracing the new era of insurance and by working together, we can enhance our modelling capabilities to ensure that they continue to deliver value to our clients and create a more sustainable future for commercial insurance."