SAS: five-minute expert insights on analytics platforms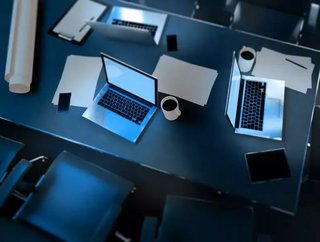 InsurTech Digital asked Norman Black, EMEA Insurance Solutions Director at SAS, to describe the effect that data analytics has had on insurance...
InsurTech Digital asked Norman Black, EMEA Insurance Solutions Director at SAS, to describe the effect that data analytics has had on insurance.
Although gathering high-quality data is foundational to innovation, how an insurer subsequently chooses to 'unlock' the value within it is considerably more consequential. Therefore, the value of an analytics platform lies in its capacity for quantifying risk and pricing accordingly, organising the claims process and identifying emerging customer patterns or trends.
Norman Black, EMEA Insurance Solutions Director at SAS, kindly provided us with his insights on the company's and how these platforms are reshaping decision-making, mitigating risk and driving productivity generally. Primarily helping insurers get the most from their analytic investments, Black advises SAS on business and technology trends within insurance and helps steer future development.
He holds more than 30 years of cumulative experience in the global insurance sector and has led major transformation programmes in a number of European insurance companies, as well as guiding the development of product configuration solutions for businesses in Japan, the US and South Africa.
InsurTech Digital: How would you summarise the effect that data analytics has had on the insurance industry?
Norman Black: Data analytics has radically transformed the industry by allowing insurers to enrich the customer experience at all points of the policy lifecycle, from policy inception through to claims processing. More specifically:
It enables insurers to design innovative products and services that maximise customer engagement.
Helps actuaries and underwriters to more accurately assess risk and respond to complex and shifting regulatory and compliance demands (e.g., IFRS 17, Solvency II, LTDI).
Empowers investigational units to detect, prevent and even predict fraud.
Allows insurance to extract more value from large and growing data troves made available through artificial intelligence (AI), machine learning, internet of things (IoT) and more.
InsurTech Digital: How are analytics platforms helping to reshape insurer decision-making?
Norman Black: Rapid, accurate and incisive decision-making is the ultimate objective of an analytics platform. Put simply, data and analytics don't drive an insurer: decisions do! An effective end-to-end platform such as SAS enables insurers to take advantage of all relevant data and extract insights. Most importantly, it also deploys and operationalises analytics throughout an organisation's decision layers. 
This enables insurers to implement two different types of decisioning: 1) automated, wherein analytics is embedded in the background of operational processes to drive decisions at scale, with limited human intervention and at the point where they provide the most value; and 2) augmented, which integrates analytical insights into the user experience to support human decision making at an insurer, such as chat applications or interactive charts.
InsurTech Digital: Which background technologies enable the SAS analytics platform?
Norman Black: Firstly, SAS' data management capabilities control data quality, governance and integration to enable an insurer to exploit a wide range of new data sources. All data is now Big Data, and IoT presents a great case in point. As insurers look to support connected cars, property and people, SAS can bring its deep IoT processing experience to deliver solutions for streaming data and analytics on the edge.
Next, understanding and leveraging Big Data requires solid capabilities in advanced analytics, principally: predictive modelling, AI (including image processing and natural language processing) and machine learning. SAS also supports a wide range of specialist capabilities, including statistical analysis and forecasting, text analytics and optimization and simulation.
Finally, in support of operational deployment and ultimately decision making, SAS supports a wide range of solutions that enable insurers to deploy, manage and monitor their analytics. Industry domain content is embedded into SAS' fraud, risk, and customer experience solutions. This includes pre-built data models, data transformations, purpose-built algorithms, and persona-based workflows and interfaces. These expand decisioning criteria, precision and accelerate time to value. 
InsurTech Digital: Another aspect of analytics is security. How does SAS' software mitigate risk and optimise operations?
Norman Black: Most insurance data is highly sensitive, whether for commercial reasons or for reasons of customer confidentiality under GDPR. To avoid the risk of reputational and commercial damage, insurers must manage the security, auditability and overall governance of their data and analytics processes.
SAS' data management solutions manage data security, lineage and auditability at an enterprise level across all types of data. Our model management solution provides a central repository for model development, including versioning, model scoring and model validation capabilities. A workflow function tracks a model through its lifecycle to deployment, and then monitors and reports on its performance until it needs to be retrained or retired. 
Finally, SAS provides specialist cybersecurity threat detection and alert functionality to enable insurers to defend their data and operations against attack.
InsurTech Digital: Why is persistent innovation important for better productivity and ROI?
Norman Black: Persistent innovation is a particularly important challenge for insurers. As an industry, the insurance sector is naturally risk averse and has been historically slow to innovate. An 'innovation backlog' has subsequently grown over the last 20 years, even as innovation in other industries has raised customer expectations pertaining to digital service and responsiveness.
Insurtech, therefore, has been a significant catalyst for addressing this and driving change and innovation in the sector. It has also been instrumental in promoting 'digital hubs' and 'innovation labs', which have encouraged insurers to pursue greater productivity, ROI, and customer satisfaction.
By its experimental and iterative nature, data and analytics modelling is a key enabler of this persistent innovation, allowing insurers to rapidly develop, test and change products and processes incrementally.