Outdoorsy raises US$120mn to launch insurtech division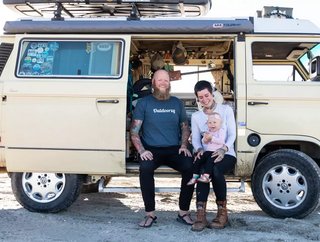 US-based RV rental company Outdoorsy has raised $120mn to drive the growth of its new insurtech division
Using capital generated through equity and debt financing, Outdoorsy will be accelerating the development of its insurtech offerings, Roamly.
Pitching itself as RV insurance "created by RV owners", the division promises quotes delivered in 60 seconds, A-rated coverage, 'smart policies', and a support team who are experts in the field. 
"Before Roamly, RV owners had very few insurance options that would allow them to rent out their RVs without violating the terms of their annual insurance policy. Roamly is solving that problem," said Jeff Cavins, Co-Founder and CEO of Outdoorsy.
Insuring outdoor travel
Based in Austin, Texas, Outdoorsy was founded in 2015 to maximise the usage of 350 million RVs in the US, which it claims sit unused for 350 days of the year.
Instead of buying its own fleet of vehicles, the company instead forms a P2P marketplace linking owners and potential renters. A passion for outdoor travel, Outdoorsy claims, is on the rise in America. Therefore, it is poised to offer customers both the opportunity and requisite insurance coverage to meet this demand. 
"Customers are embracing outdoor travel at unprecedented levels. Consequently, road trips are surging in interest, and our Roamly products are experiencing strong customer adoption," added Cavins.
Scaling globally
Of the $120mn capital raised, $90mn came from a private equity round led by Moore Strategic Ventures, ADAR1 Partners, Monashee Capital, and others, while the rest was loaned by Pacific Western Bank.
Outdoorsy intends to scale Roamly beyond the US and into the European market, too. Global reinsurer SiriusPoint, also one of Outdoorsy's new investors, will apparently be instrumental in facilitating the division's growth. Sid Sankaran, Chairman and CEO, commented:
"We are excited to support Roamly and the fast growth the company is experiencing through our strategic partnership. 
"Roamly's market prospects and the speed of the company's growth are global. The unique approach that Roamly has taken with its product innovation is a first-of-its-kind offering in the global market for recreational assets.
Image source: Outdoorsy