Lloyd's COVID-19 insurance payouts could reach £6.2bn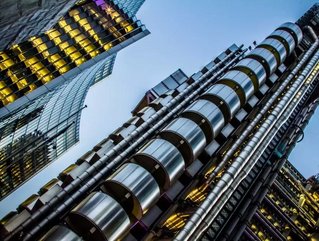 Lloyd's recently released 2020 full year results revealed that the insurance giant's COVID-19-related payouts could exceed £6.2bn in total...
Furthermore, the made an aggregated market loss of £900m for the year, with COVID contributing approximately £3.4bn in specific losses.
Other comparative statistics provided in the report included:
Gross written premiums down: £35.5bn (2019 = £35.9bn)
Net investment income down: £2.3bn + 2.9% return (2019 = £3.5bn + 4.8% return)
Net resources up: £33.9bn (2019 = £30.6bn)
Despite the clear negatives for Lloyd's during an unprecedentedly challenging year, the company struck a tangibly optimistic tone that emphasised the positives - most notably improved underwriting (£1.9bn) and premium rate increases of 10.8%.
Supporting insurance customers
Rather than focus on the large sum forecasted to be paid out, John Neal, CEO, preferred to highlight Lloyd's dedication to supporting its customers, not just through the pandemic but also several other large-scale market shifts:
"The year [was marked by] a high frequency of natural catastrophe claims and the UK's formal exit from the EU, driving further losses and uncertainty.
"Against this unprecedented backdrop we have made good progress across our performance, digitalisation, and culture transformation plans. 
"Our disciplined underwriting approach and determination to become the world's most advanced insurance marketplace have set us up for real success this year alongside the continued positive rate momentum that will see the market supporting growth for the first time in four years."
Shaping the modern industry
Indeed, despite being over 300 years old, Lloyd's has maintained its position as a market leader by evolving with insurance and its customers.
Earlier in the year, it released a on the increasing threat of cyber attacks in an era of proliferating IoT devices. The wave of digital transformation still being accelerated by COVID-19 has only made the consideration of these risks even more relevant.
When Neal highlighted that COVID-19, although one of the most visible, is far from the only industry pain point today, he is signalling that the upcoming insurance challenges (not least of which is ) will require a revitalised approach, understanding and investment in tech, and a highly customer-centric approach.