Zurich sells life insurance back book amid rising inflation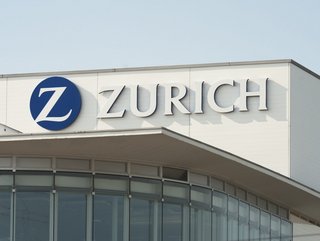 Zurich has sold part of its legacy life insurance back book as it shields itself from the effects of inflation, with the eurozone headline rate topping 8%.
Zurich has agreed to sell its legacy traditional life insurance back book in Germany to Viridium, a specialist in the management of life insurance portfolios, as it attempts to reduce its exposure to spiralling interest rates.
According to ING, year-on-year inflation in Germany stood at just under 8% in May, mirroring a global pattern that has been spurred on by a number of factors including high energy and food prices, Russia's invasion of Ukraine and a surge in consumer demand for goods and services post-Covid. The eurozone average for inflation was 8.1% last month, according to the European Union's (EU) statistics office Eurostat.
In Germany, the headline inflation rate is being driven upwards by energy and commodity prices and there is likely to be no let-up. ING Think, the bank's economic and financial analysis centre, says in relation to the EU's largest economy that "it is hard to see inflation coming down significantly any time soon".
Zurich's sale of its legacy traditional life insurance back book includes the transfer of US$20bn's worth of net reserves, mainly related to historic annuity and endowment products. It is likely to increase Zurich's solvency ratio by as much as 8 percentage points.
A move to hold earnings and support growth
Zurich Group Chief Financial Officer George Quinn says: "This is, perhaps, the most important step in our efforts to reduce the capital intensity of Zurich's legacy life portfolios and to lower our exposure to interest rates.
"As indicated at last year's investor day, the priorities for capital released by disposals are the elimination of earnings dilution as well as supporting growth. Germany is one of our most important markets and has been a significant driver of our customer growth. We will support our team in Germany with the resources required to ensure that this profitable growth continues."
As with virtually every other industry, inflation has sent ripples throughout the insurance sector and prompted companies to adjust. And it's not just businesses that are feeling the squeeze: high inflation has led to a cost-of-living crisis that is forcing consumers to compromise on how much cover they take out. In April, experts warned that the rising cost of doing business could result in insurance premiums becoming unaffordable for consumers.
Earlier this month, a survey found that up to 40% of consumers were planning to travel without adequate insurance rather than forego a summer holiday entirely; and UK life insurer Reassured is predicting that insurers will have to adopt a "consumer-centric" mindset and embrace digital adoption if they are to have any chance of withstanding a cut to household budgets.