40% of Brits could go abroad without insurance – survey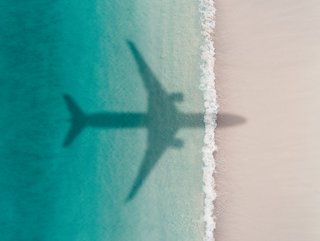 40% of Brits could be considering travelling abroad this summer without the right level of holiday insurance cover, according to a survey from GoCompare.
As many as 40% of British holidaymakers are planning on travelling this summer without buying insurance, leaving them exposed to the risk of health costs and travel disruption, according to a new survey from price comparison website GoCompare.
It asked over 2,000 people about their plans to buy travel insurance ahead of the summer holidays and just 23% said that they definitely would. Another 22% said they wouldn't need insurance this summer because they wouldn't be travelling, while 40% of respondents said they wouldn't be buying insurance.
The results also show that, contrary to the stereotype, younger consumers are not more likely to be reckless. In fact, those aged 25-34 were the most likely to buy travel insurance and those aged 55-64 were the least likely.
Holidaymakers facing a squeeze on budgets
Faced with tighter budgets at home, holidaymakers will likely cut back on the amount they spend on overseas travel. According to a report from Allianz published last week, inflation globally is expected to rise to 6.2% this year. High commodity prices, supply chain interruptions and high energy prices – compounded by Russia's invasion of Ukraine – have led to a tightening of belts among consumers in most countries. Discretionary spending on items like luxury goods, entertainment and travel will be affected first.
There has also been disruption at UK ports and airports this month, while an emerging monkeypox outbreak is further bad news for the travel sector. GoCompare's research could mean that consumers are becoming more hesitant about travelling overseas and are unsure whether to continue with their prior plans – or it could mean that a rising number of people are considering travelling anyway but taking a risk with their insurance.
Ceri McMillan, travel insurance spokesperson for GoCompare, elaborates: "This is a really worrying number of people who could potentially go on holiday this summer without the right cover in place. There's no doubt that everyone deserves a holiday this summer – we're now coming out of global lockdowns and getting used to new/old freedoms, but we're also being hit by a cost-of-living crisis on the other side.
"But if people think they're saving money by going away without the right level of insurance, this is most definitely a false economy. If the worst should happen and you need medical care whilst away, travel insurance will cover your costs. Without it, your bill could run into the thousands.
"Likewise, if people are relying on the Global Healthcare Card (GHIC), this won't cover you for any private healthcare or getting back to the UK if you need to be flown home. Many countries don't have a free healthcare service… so if private healthcare is your only option, the GHIC will not cover this."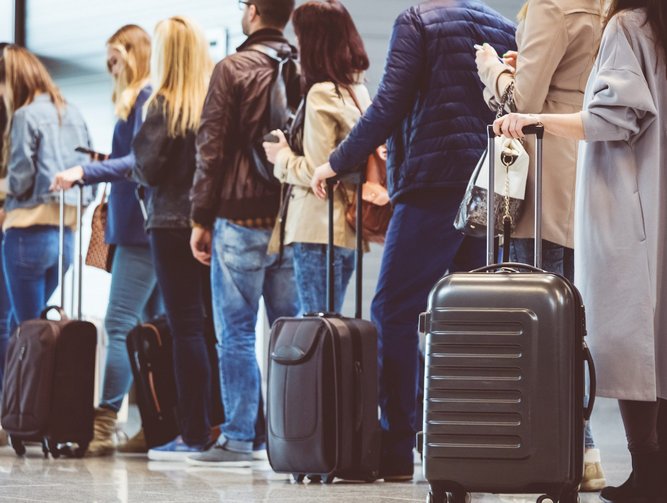 Holiday insurance covers the cost of travel disruption, not just healthcare and repatriation.
Holidaymakers face disruption at airports
For British holidaymakers, the decision about whether to get cover is about more than just healthcare. Over the last few weeks, ports, airports and airlines in the UK have been inundated with travellers looking to get away. The increased demand has led to hundreds of flights being cancelled and ferry passengers waiting hours to board. A number of issues – including the start of the school holidays, a four-day bank holiday weekend, the carryover of credit notes from cancelled Covid flights and existing problems at UK seaports – have all added to the situation.

"Travel insurance covers for eventualities such as cancellations, disruptions, if your holiday is unexpectedly cut short, and if anything happens to your luggage or personal belongings," GoCompare's Ceri McMillan continues.
"If your flight is delayed, it is likely that your airline will compensate you. Similarly, when it comes to travelling by sea, it is your ferry company that would be the first port of call for compensation. Some ferry companies offer a 25% or 50% refund on your ticket for the part of the trip that was affected, depending on the length of the journey you were going to take and the delay you experienced. If your ferry was cancelled, then you should be offered an alternative sailing or refund on the ticket price. ABTA can help if your ferry company does not respond to your compensation claim.
"When it comes to travel insurance, most policies will offer some cover for delayed outbound or inbound journeys, however the requirements for the length of the delay and what compensation is available may differ. That's why it's important that you read your policy, so you know what you're covered for.
"We all buy travel insurance in the hope that we'll never have to use it, but going away without it just doesn't make sense – unless you have enough money in savings to cover you if anything happens and you need to be flown back to the UK."
Insurance becoming less important to consumers
In their report, Allianz say that they expect insurance spending to fall slightly as a proportion of households' overall expenditure – but perhaps by as little as 0.1 or 0.2 percentage points.
However the insurance giant has warned that if the current situation continues, the effect on insurance could be far greater. "Some households may have to cut back on more than insurance if food prices and fuel prices continue their steep upwards path," Allianz said. It warned that insurance could be "far down the priority list" if budgetary pressures continue.
The Munich-headquartered company also warned that the cost of insurance premiums could rise by 4.8% globally this year, putting further pressure on households to compromise on their level of cover.