When life gives you lemons: the socially conscious insurtech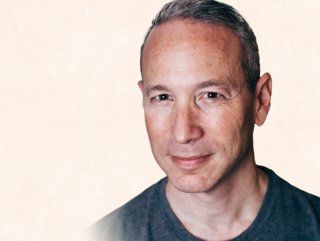 Daniel Schreiber, CEO of Lemonade.
As one of the three co-founders of New York-based insurtech Lemonade, Daniel Schreiber set out to rebuild trust in insurance, one brick at a time
Daniel Schreiber is Chief Executive Officer and Chairman of insurance company Lemonade – a business that he founded in 2015 alongside Shai Wininger, the founder of freelancing marketplace Fiverr; and senior insurance industry executive Ty Sagalow, who had previously been Chief Innovation Officer at Zurich North America following 25 years at AIG.
The three founders wanted to create "a new kind of insurance company", built from scratch on an unconflicted business model using cutting-edge technology like automation and machine-learning. In an open letter to prospective investors published on Lemonade's website, Schreiber and Wininger say it's pretty self-evident that this approach would "enjoy structural advantages that will manifest ever more powerfully over time".
Lemonade's growth has also been characterised by its commitment to making a positive social impact. A certified B-Corp, the company gives unused premiums to nonprofits selected by its own community – and has already donated over US$4mn to good causes.
Explaining some of the principles on which Lemonade is built, Schreiber told Fox Business: "The traditional insurance model is to come into town and build the tallest skyscraper – project your financial prowess in the hope that people will be cowed into trusting you. That's not really how trust is built, and people distrust insurance companies not because they think they don't have the wherewithal to pay their claims but because they don't have the will to pay their claims.
"We really tried to change the fundamentals of the business model so we never make money by denying claims, leftover money goes to charity, and to try to restructure the trust element, which is one of the things that really plagues the insurance industry."

This thinking has seen him become one of the top 10 LinkedIn insurtech influencers 2023 with 28,000 followers.

Who is Lemonade's Daniel Schreiber?
Born in London, Schreiber spent the majority of his formative years in Israel but returned to the UK to study law. Indeed, he describes himself jovially as a 'recovering attorney' after a false start in law inadvertently led him into the technology space.

The move was a launching pad into the world of insurtech. He says of that time: "I was born and bred in the UK in London, and I trained as an attorney. I qualified, lasting about a year as a corporate commercial attorney doing high-tech law. Then in the late '90s, I started what was my first startup and I've been in the tech sector ever since."
That company was Alchemedia, which made cybersecurity software and was bought out by Finjan Software in 2003. Next, he served as Vice President of Marketing and Business Development for M-Systems, which was the original inventor of the USB flash drive. It was yet again a successful exit for another company in which Schreiber was involved; M-Systems was acquired by SanDisk for US$1.6bn in 2006.
Schreiber stayed at SanDisk for several years after the acquisition, holding senior positions including SVP of Corporate Marketing and General Manager of Mobile Network Operators. He went on to co-lead Powermat Technologies, which provides businesses with end-to-end wireless power and charging solutions.
From nothing to smash IPO in five years
He helped co-found Lemonade in 2015 and has led the business ever since, using his extensive background and business knowhow to guide the digital insurer through four different venture series rounds, then an IPO in July 2020 that saw Lemonade shares soar by more than 130% on its opening day.
Today, Lemonade has a total market cap of US$865mn and over 1,100 employees on LinkedIn, split between Israel and the United States. It offers renters', homeowners', car, pet and life insurance, and is active in five countries: the US, Germany, the Netherlands, France, and the UK.
Reflecting on his success, he doesn't think that people usually enter the insurtech space for the love of insurance. He told the Wharton FinTech podcast: "It's not a natural thing for a tech entrepreneur to want to go into insurance. It connotes all the wrong things. It's perceived as being dull… retro-grade, heavily regulated [and] heavily capital intensive."