UPS Capital launches delivery risk assessment solution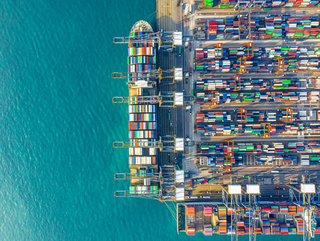 UPS Capital's Mark Robinson says: "DeliveryDefense empowers merchants to select optimal approaches for seamless and successful deliveries"
InsureShield Shipping Insurance by UPS Capital Insurance Agency unveils DeliveryDefense, enabling merchants to assess the level of delivery risk
UPS Capital Insurance Agency's InsureShield Shipping Insurance has launched DeliveryDefense, a predictive analytics solution that enables merchants to assess the level of delivery risk associated with certain addresses in various regions.
UPS says its latest innovation gives merchants the power to make informed decisions before choosing to ship purchased products, which can help mitigate losses, yield better customer satisfaction and increase revenues in the long run.
President at UPS Capital Mark Robinson says: "DeliveryDefense empowers merchants to select optimal approaches for seamless and successful deliveries, prioritising the customer experience.
"By proactively identifying and addressing potential shipping issues, DeliveryDefense data ensures a smooth customer journey. Merchants can leverage alternative options, such as nearby UPS Store locations or other convenient access points, to optimise delivery outcomes."
UPS: leveraging data for effective predictive analytics

The predictive analytics employed by UPS draws on the extensive pools of existing data it has at its disposal, integrating AI and machine learning algorithms to analyse address characteristics and historical loss information.
Generating "delivery confidence" scores, DeliveryDefense indicates a level of secure delivery for different addresses, which merchants are able to easily access through a user-friendly API.
For high-probability deliveries, DeliveryDefense will, understandably, suggest a successful delivery outcome to merchants. For a medium probability of successful delivery, the solution will give merchants optional access to shipping protection coverage for added protection, while for a low score, DeliverDefense will suggest merchants offer an alternative collection method to their clients, such as in-store pickup.
UPS: integrating different solutions

A malleable product, merchants can integrate DeliveryDefense with other UPS products, such as InsureShield Connect API. This works in conjunction with DeliveryDefense to automatically apply real-time shipping insurance for addresses with average confidence scores.
Similarly, UPS Capital's Ship to Access API directs shipments to alternate delivery locations when addresses receive low confidence scores.
******

For more insights from InsurTech Digital, you can see our latest edition of InsurTech Digital here, or you can follow us on LinkedIn and Twitter.

You may also be interested in our sister site, FinTech Magazine, which you can also follow on LinkedIn and Twitter.

Please also take a look at our upcoming virtual event, InsurTech LIVE, coming on 18-19 October 2023.

******

BizClik is a global provider of B2B digital media platforms that provides executive communities for CEOs, CFOs, CMOs, Sustainability Leaders, Procurement & Supply Chain Leaders, Technology & AI Leaders, Cyber Leaders, FinTech & InsurTech Leaders as well as covering industries such as Manufacturing, Mining, Energy, EV, Construction, Healthcare, and Food & Drink.

BizClik – based in London, Dubai, and New York – offers services such as Content Creation, Advertising & Sponsorship Solutions, Webinars & Events.