Top 10 insurtechs based in Australia and New Zealand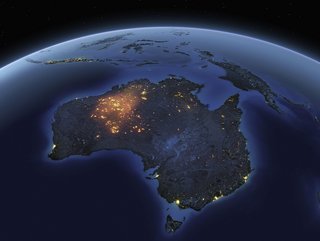 Australia and New Zealand hold their own when it comes to insurtech.
These are the Top 10 insurtech companies doing business in Australia or New Zealand – and between them, they've raised over US$250m
It's fair to say that, when we talk about insurtech, we often focus on Europe and North America. We sometimes forget the good work that our friends in Australia and New Zealand have achieved in the past few years, growing the insurtech market and advocating for insurance-led innovation in the ANZ region.
Here we sum up our Top 10 insurtech companies based in either New Zealand or – spoiler alert – mostly in Australia. Together, they have raised over US$250m from venture capital and private equity, so no one can say the insurtech sector in Oceania isn't thriving.
Total funding to date: US$3.3m
A canopy provides protection against the elements, so this Australian insurtech is aptly named. Kanopi's scalable insurance platform allows brands to embed insurance products at the point of need, helping them to provide seamless experiences online. One of its flagship use-cases is the proptech sector, where a strained market is constantly on the lookout for innovative, problem-solving solutions. Kanopi's distribution platform allows proptech firms to embed smart, simple protection for owners, tenants and landlords alike.
Total funding to date: US$3.4m
A rare New Zealand entry on our list, Cove is a digital insurance app that saves time and removes stress in the insurance-buying journey. Let's face it, nobody enjoys taking out an insurance policy for the hell of it. Cove's app allows users to buy car insurance or pet insurance in a rapid, convenient experience – it takes as little as two minutes to get a quote, the company claims. Based in Auckland, it's already trusted by thousands of kiwis, Cove claims boldly.
Total funding to date: US$3.8m
Medius Health provides an enterprise-grade artificial intelligence (AI) platform designed for health providers and payers. More than half of Australians have private health insurance coverage, according to the Department of Health and Aged Care, which can often be more complicated to administer than a single-payer system. Medius' platform mines massive amounts of data to create a more insightful understanding of a policyholder's risk profile – an obvious advantage to insurers when it comes to vetting and pricing policies.
Total funding to date: US$4.5m
Handdii has built a product that bridges a gap in claim fulfilment and property repair. When a policyholder experiences damage to their property, they want to get it fixed quickly – and they want their insurer to cover the cost. Handdii's platform connects customers with local tradespeople competent in carrying out their repairs, alleviating much of the administrative burden facing contractors and smoothing out the entire process for brokers, agents and carriers. Simple and convenient, it removes a lot of the haggling and wrangling that would otherwise go into such building repairs. It has received backing from the likes of Greenlight Re, Brick and Mortar Ventures, and FJ Labs.
Total funding to date: US$4.8m
Upcover is an Australian digital insurance company on a mission to make the insurance-buying experience easier for the nation's small businesses and entrepreneurs. Upcover insures a wide range of professions – from tradies and subbies to fitness trainers, construction workers and rideshare drivers. Policy lines include public liability, cyber liability, and even COVID-19 bounceback insurance. Under the diligent leadership of its three co-founders, it has raised US$4.8m – the bulk of which came last summer.
Total funding to date: US$5.8m
Daisee is an Australian provider of back-office technology which claims to derive greater benefit from the conversations that take place between customers and customer service agents. A combination of AI, machine learning and behavioural science allows companies – including insurance carriers – to better understand their customers, driving regulatory compliance, improving efficiency and boosting customer satisfaction outcomes. It has raised over US$5m in funding so far.

Total funding to date: US$6.4m
FloodMapp provides real-time flood intelligence that allows insurers to understand flood risk before it damages a policyholder's property. Australia is known for its harsh climate and proneness to extreme weather events – but it's usually wildfires we think of first, not floods. However, the country has struggled massively with water levels in recent years, and scientists warn that precipitation will increase by 7% for every degree of global warming. Floodmapp combines meteorological, gauge, sensor, and terrain data to deliver "unrivalled situational awareness", it says, and help insurers combat this rising threat.
Total funding to date: US$26.7m
Sydney-based insurtech Honey claims to offer "smarter home insurance". When you sign up, the company sends you a pack of three smart home sensors that help to detect water leaks, open doors and windows, changes in temperature, and smoke alarms that have been activated – all things that can signal elevated levels of risk in the home. The idea is to use technology to reduce risk, leading to savings for customers; on average, Honey says its domestic sensors lead to 8% lower premiums.
Total funding to date: US$38.9m
Open is an insurtech that allows car, home, travel and and landlords' insurance to be embedded by non-insurance brands such as car rental companies, travel operators and home rental companies. With more than 140 team members spread throughout Australia, New Zealand and the UK, the embedded insurance company has sold over 100,000 policies to date. Clients include healthcare provider Bupa, electric vehicle manufacturer Polestar, and telecommunications company Telstra. It has raised nearly US$40m in total, including a US$31m Series B round a couple of years ago.
Total funding to date: US$165m
Cover Genius is an embedded insurance pioneer that allows non-insurance brands to embed insurance products directly into existing sales channels through its insurance distribution platform, XCover. Although the company now maintains a global headquarters in New York, it was founded by a pair of Aussies – co-founders Chris Bayley and Angus McDonald. Recently, it announced that it had surpassed the 25m policy milestone, protecting more than 14m customers globally in all.