Spott unveils pay-as-you-sell insurance for online merchants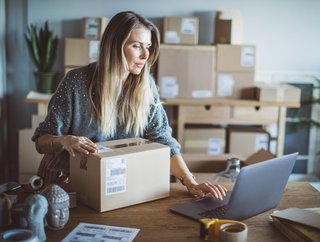 The new 'pay-as-you-sell' model is designed for online merchants.
Israeli insurtech Spott has launched 'pay-as-you-sell' insurance for growing ecommerce merchants, who would otherwise have to pay thousands up front
Israeli insurtech Spott, which provides business insurance for ecommerce merchants, has launched a new 'pay-as-you-sell' insurance product that charges users based on their revenue.
It will allow online merchants to gradually increase the amount they pay in premiums in line with their sales, meaning they no longer have to fork out for crippling upfront fees.
Spott has committed to capping fees at the same rate as its traditional ecommerce insurance, so businesses will not be punished for becoming successful. With the ecommerce market predicted to grow by 56% over the next four years, the need for flexible insurance propositions – particularly among new and emerging merchants – is plain to see.

Spott will back up its new model with advanced, data-powered technology that collects and analyses data on an insured business in real time. Meanwhile, businesses will only pay according to how much merchandise they sell, allowing them to better manage their cashflow and protect the financial stability of their scaling business.
'Insurance solutions must adapt to risk landscape'
In particular, the pay-as-you-sell approach will prevent online startups from becoming underinsured - a huge problem in business insurance. When a company is scaling rapidly, their business often outgrows the insurance policy they took out at the beginning of the year, which is based on a static snapshot of information.
Guy Salame, Co-Founder and CEO of Spott, says: "At Spott, we challenge ourselves to find technological solutions that allow us to push past existing models and create better ways to address the unique needs of digital businesses. The ecommerce risk landscape is constantly changing, and insurance solutions must adapt accordingly.
"We are thrilled to unveil our new pay-as-you-sell offering, making insurance more affordable and accessible to online sellers. We understand ecommerce sellers are exposed to potentially frequent and crippling risks and we want to empower them, no matter their size, to build powerful businesses."