New pilot to test 'real-time' approach to business insurance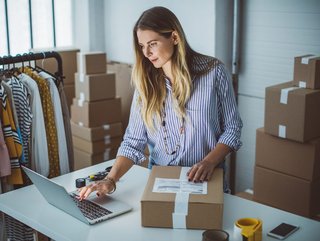 It's not unusual for high-growth firms to outgrow their business insurance during the year.
Technology provider Codat, broker Capsule and insurer Aviva will test a new 'real-time' approach to business insurance designed for high-growth companies
Technology provider Codat and specialist insurance broker Capsule are teaming up with Aviva to pilot a new technology-led approach to ensuring high-growth businesses have the right level of cover in place.
The firms claim that underinsurance is a hidden risk to high-growth businesses, with Aviva research showing that 50% of all SMEs in the UK are underinsured. Capsule says that this rises to up to 80% in rapidly growing companies.

The new approach will involve businesses sharing access to the data in their financial software – platforms like Xero, QuickBooks and Shopify – with insurance broker Capsule using Codat's API. This will simplify the application process and provide a real-time view of a business' size and performance, allowing both Capsule and Aviva to proactively provide the right cover for a business as it grows. This is unlike traditional businesses insurance, which is renewed annually and is based on static estimates such as turnover, profit or wages. According to Codat, "relying on a yearly snapshot risks quickly outdated cover, leaving high-growth companies exposed to fast-evolving events that could stunt growth, or worse, put them out of business".

The new practice will rely on companies being comfortable sharing access to their financial data with Codat's API – but it should prevent businesses from becoming underinsured during the course of the year, as they outgrow their pre-agreed insurance policy.

Partnership will 'set a new precedent' for business insurance
Thomas Wynne, CEO and Co-Founder at Capsule, says: "The hyper-growth startups that we partner with are constantly innovating and evolving. This not only impacts their insurance requirements, but it also means they have a different expectation of the service providers that they align with. The combination of one of the UK's leading insurers, the leading financial API and the most agile insurance provider is a really powerful one. Startups can now upload their pitch deck, share their current policies and then share their financials instantly."
Maria Crockart, interim MD for SMEs at Aviva, says: "We are delighted to be working with Capsule and Codat to test this innovative proposition for high-growth businesses. By working together, we will make the right insurance cover simpler and easier to access whilst delivering certainty of protection."
And Pete Lord, Co-Founder and CEO of Codat, adds: "Our mission is to make life easier for small businesses, and buying insurance is one of those painful but necessary parts of running a business that is screaming out for a more digitised approach. As with many other manual processes, better access and flow of data is the key to improving the experience and outcomes for customers, carriers and brokers alike. We're excited to be working with Aviva and Capsule on this project which will set a new precedent for the industry."