Southeast Asian insurtech Igloo announces appointment of CTO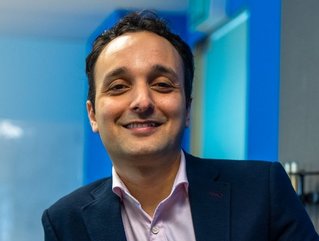 Igloo CEO Raunak Mehta (pictured) says the appointment comes at an opportune time. © Igloo
Southeast Asian insurtech Igloo has announced the appointment of a new CTO, barely two months after extending its Series B funding round
Southeast Asian insurtech Igloo has strengthened its core team with the addition of Liliang Zhu as Chief Technology Officer.
Zhu – who brings prior experience at Ant Financial, eBaoTech and ZA Tech – will lead Igloo's tech and innovation strategy, including strengthening its technological capabilities and product innovation, at a time of significant expansion for the firm. It comes barely two months since Igloo announced a US$27mn expansion to its Series B funding round.
Founded in 2016, Igloo is the first full-stack insurtech firm to emerge from Singapore. It has facilitated more than 300mn digital insurance policies across six Asian markets and, last year, introduced the first blockchain-based weather index insurance in Vietnam that protects vulnerable rice farming communities from devastating weather events.
Zhu will lead a team of 70 engineers and developers, utilising his vast experience across architecture and product development to continue Igloo's breakneck growth.
Appointment 'comes at opportune time' for Igloo
Raunak Mehta, Co-Founder and CEO of Igloo, says: "Igloo has always been focused on using technology to make insurance more affordable and accessible, particularly for underserved segments. Liliang's appointment comes at an opportune time, where we are primed to cement our position as a leading regional insurtech.
"We are confident that Zhu's leadership and expertise, together with our newly appointed product leaders, will elevate our current capabilities as we introduce more innovative digital insurance products and solutions for consumers in the region."
And Zhu himself says: "As Chief Technology Officer, I have the opportunity to work with our leadership team and lead our tech team of engineers and developers. Seeing Igloo's commitment to helping underserved communities, I look forward to contributing my experience and expertise in implementing tech and innovation strategies to help achieve our mission of insurance for all."