Southeast Asian fintech Igloo in $27mn Series B extension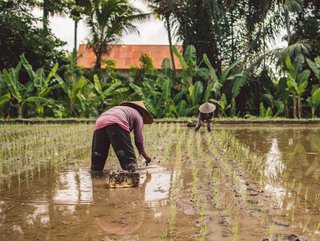 In part, the extension will allow Igloo to launch an index-based crop insurance product.
Southeast Asian fintech Igloo has raised US$27mn in Series B extension, as it seeks to insure the region's growers against the effects of climate change
Southeast Asian insurtech Igloo has secured an additional US$27mn in an extension to its Series B funding round, which was announced earlier in the year.
Cathay Innovation led Igloo's initial Series B round in March, providing the Singapore-based insurtech with US$19mn in capital. But now the company has raised another US$27mn led by investors including BlueOrchard's InsuResilience Investment Fund II, WWB Capital Partners and Finnfund. Previous backers La Maison and Cathay Innovation are also returning this time round,
The money will support Igloo as it grows its engineering capacity and infrastructure, seeks to acquire intermediaries as part of its expansion, and launches new products such as index-based crop insurance for customers in Southeast Asia. Igloo has already cemented partnerships with over 55 companies in seven countries, facilitating over 300mn policies and increasing gross written premiums (GWP) 30-fold since 2019.
The insurtech recently launched its first parametric weather index insurance in Vietnam – one of the five largest rice exporting countries, where weather can have a significant impact on crop yields. Utilising blockchain-based smart contracts, the product automates claims payouts calculated using pre-assigned values for losses due to weather events or natural catastrophes. Igloo claims it is Vietnam's first parametric insurance and the company's first integration of smart contracts.
Igloo making insurance 'affordable and accessible'
"The support from our investors underlines the value of our technology proposition in making insurance accessible and affordable for the underserved communities, especially gig economy workers and MSMEs," says Igloo Co-Founder and CEO Raunak Mehta. "As a leading insurtech firm in Southeast Asia, building sustainable ecosystems is a prerequisite for us. We are now well positioned to leverage our expertise and accelerate our growth across the region and further strengthen our products and services portfolio that addresses the traditional insurance gaps."
Mahesh Joshi, Head of Private Equity Investments Asia at BlueOrchard, says: "With its expertise, capabilities and technology to develop products and solutions that directly benefit our target groups, Igloo is well positioned to advance our mission to protect vulnerable communities from the consequences of climate change by strengthening their resilience. We see a profitable, sustainable and socially conscious business model that we are proud to back."
Ulla-Maija Rantapuska, Investment Manager at Finnfund, continues: "Finnfund is devoted to increasing the insurance coverage in emerging markets through its investments. We believe that digital insurance solutions can help break some of the barriers to inclusive insurance and we are looking forward to a partnership with Igloo as we share the same goal: making insurance accessible and affordable for all."