Safe as houses: top 10 insurtechs and climate-techs 2023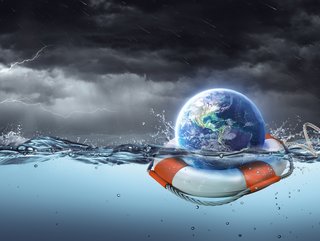 The world faces a litany of climate-related risk including flood, storm and wildfire.
We dip into the world of sustainability to see which companies in the industry are instigating behavioural change toward our climate
The insurance industry has come a long way since the 1970s, when insurers were first warning about the impact that climate change would have. The industry now fully understands its obligations and large, incumbent insurers are racing to secure the coveted 'green halo'.
But it's not just about individual action – there is a whole generation of plucky insurtechs, climate techs, and other industry stakeholders intent on engendering widespread behavioural change, either on the part of businesses or consumers.
These are the Top 10 companies who are changing the way we think about insurance.
ClimateWise is a global industry initiative made up of some of the largest insurance brands working together to help fight against the effects of climate change. Members are required to disclose annually their firm's response to climate change, and ClimateWise itself undertakes research to help insurers adapt, innovate, and respond to the threat posed by our changing planet. It is open to all insurance industry stakeholders striving to play a leadership role in the future of insurance – and includes big names such as AXA, Aon, and Hiscox.
This British insurtech is pioneering a 'monthly subscription' approach to contents insurance. Customers can protect up to five of their most prized possessions – from bicycles to laptops, musical instruments to jewellery – under a single flexible policy that is easy to change or cancel. Cover for accidental damage, theft, loss, and mechanical breakdown are all included as standard.
As part of its commitment to ethics and sustainability, the company gives 25% of profits to charities such as The Rainforest Trust, which is working to protect the world's most threatened habitats.
Insure Our Future is a global campaign that started in Australia, with a mission of convincing large insurers to stop underwriting fossil fuel projects. When the group started out, industry insiders would tell them that there was no chance that insurers would voluntarily agree to stop insuring such activities. But, a decade later, Insure Our Future has achieved notable success, convincing around 40 major insurers – including AXA, Zurich and Allianz – to take action on high-polluting industries and rendering fossil fuel extraction "practically uninsurable".
Sustain.Life describes itself as the "all-in-one carbon accounting platform". In short, it allows businesses to measure, manage and report on their carbon impact. Sustain.Life provides comprehensive data analysis that calculates a business' emissions and gives advice on how to achieve net zero.
It was founded in 2021 by three former Walmart executives and an ESG expert who wanted to utilise their industry experience to scale tech solutions for climate action. Businesses that are engaged with their carbon footprint and understand their climate impact are more likely to take positive action to clean up their act.
Canadian firm Clir describes itself as a 'clean-tech' – startups facilitating the transition to renewable energy. Clir's platform provides reliable, up-to-date information about renewables that is designed to encourage investment in the sector. A lack of transparent information about a particular sector can prove to be a stumbling block for securing funding, and Clir is among the growing list of companies who are tackling that problem head on.
The startup, which was founded in 2017, says it wants to "incentivise the shift away from fossil fuels".
California-based Jumpstart is a parametric insurtech that uses publicly available data to insure customers against the risk of an earthquake. Using data from the United States Geological Survey, Jumpstart pays out when peak ground velocity reaches a predetermined level in a customer's neighbourhood. This approach is designed to eliminate the need for loss adjusters and reduce the time it takes for payment, helping insureds to get back on their feet quickly after a quake. Typical payouts range from $10,000 for individuals to $20,000 for small businesses.
Neptune Flood uses state-of-the-art technology and a precise mathematical algorithm to create a smarter and faster flood insurance product. Its risk engine uses geospatial analysis, storm surge and inland flood modelling to provide homeowners with greater peace of mind around flooding – which the Florida-based company describes as one of life's most unpredictable disasters. The need is plain to see: climate change is increasing the frequency and severity of freak weather events, which is why the US has seen a gradual increase in coastal flooding since the 1950s.
This Silicon Valley-based insurtech has developed proprietary risk modelling that all starts with its 'digital twin' of planet earth, which can be used to detect risk in both the built and the natural environment. For example, the digital twin allows insurers to detect structural risks to insured buildings as well as risks posed to the external networks that their customers depend on.
The company has raised more than US$100mn since its seed round in 2015, and last year was selected by insurance giant Zurich as one of 12 insurtechs redefining the future of insurance.
Kita is a UK-based carbon insurance specialist that helps companies to reduce risk in carbon credit transactions. It previously raised £4mn in seed funding and Kita has now announced its Carbon Purchase Protection Cover, which insures the purchaser of carbon removal credits against carbon delivery risk. It is hoped the product will remove a significant protection gap that exists in the carbon removal market and lead to greater flows of capital into carbon removal projects, which have received an influx of interest from brands looking to demonstrate their eco credentials.
As the natural world changes around us, there is a need for innovative technology solutions that prevent insurers from falling behind. US-based Salient provides forecasting technology that can provide an accurate picture of the weather 2-52 weeks in advance.
Conventional forecasts are based on numerical models of atmospheric conditions, but Salient uses ocean and land-surface data to predict the weather, which it then combines with machine learning. The result, Salient claims, is up to two times the accuracy over competitive forecasts.