Is sustainability now the key to assessing insurance risk?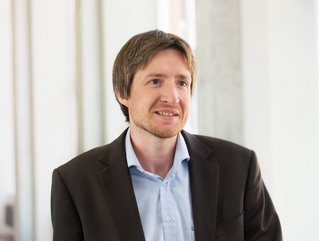 Professor of Management Practice at Vlerick Business School, Bjorn Cumps, says: "Insurers can modernise their legacy platforms through a two-track approach". Read on to learn about these different approaches
Bjorn Cumps, Professor of Management Practice at Vlerick Business School, discusses how insurance is digitising and assessing risk through sustainability
InsurTech Digital speaks to Professor of Management Practice at Vlerick Business School, and Partner and Director of the Centre for Enterprise Architecture & Digital Design, Bjorn Cumps, about the ways insurtechs are transforming insurance to a digital proposition, and how sustainability is becoming directly linked to assessing risk.
Can you detail the relationship between sustainability and risk assessment?
Increasingly, insurers are paying attention to the sustainability practices of businesses they insure, as sustainability is directly linked to assessing risks. This will become a prominent theme amongst insurtechs going forward. Insurtech companies are addressing the complexities and legal aspects associated with sustainability by offering solutions that help businesses comply with regulations and integrate sustainability considerations into their operations.
This includes assessing environmental risks, understanding ESG aspects, and evaluating supply chain sustainability. The aim is to provide plug-and-play solutions that simplify the integration of sustainable practices into businesses & existing frameworks.
So, how are insurtechs digitising insurance to meet requirements around sustainability?
Insurtechs are transforming insurance by bringing changes in four main areas. Firstly, they enhance interaction points with clients, moving beyond the traditional underwriting and claims processes. Insurtechs utilise technology to establish preventive measures, ensuring safety and reducing accidents. This approach proves more cost-effective for insurance companies.
Secondly, insurtechs offer personalised, real-time, and on-demand digital products. Instead of one-size-fits-all coverage, clients can tailor their insurance to specific needs and contexts. For instance, insurance can be embedded within a product or service, like purchasing a Tesla with included insurance.
The third aspect is pricing, with insurtechs implementing usage-based models and eliminating double coverage through technology. This streamlines the insurance process for customers and prevents unnecessary expenses. Lastly, insurtechs impact the distribution of insurance products through various channels such as brokers, agents, and technology platforms.
This digitised distribution process is facilitated by data-driven approaches. In summary, insurtechs leverage data and technology to revolutionise insurance, resulting in improved interaction points, personalised products, optimised pricing, and efficient distribution methods.
How can insurtechs foster this innovation without disrupting workflows?
Insurtechs foster digital transformation in a way that doesn't disrupt the daily business at legacy insurers. There are three main types of activities that insurtechs engage in. The first type are replacers, which identify existing activities within insurance companies and aim to do them better by replacing certain parts of the supply chain.
The second type are enhancers, which introduce products or services that enhance the current way of working for traditional insurers. This includes more touch points, interactions, and data-driven insights, enabling better client profiling and pricing without changing the core value chain.
The third type are complements, where insurtechs bring something new to the table that doesn't directly overlap with existing insurance products. This often involves niche offerings such as drone insurance or pet insurance, providing data and insights on specific risks to complement the traditional services of insurers.
While some insurtechs completely transform the insurance supply chain, most focus on enhancing or complementing existing processes. They seek partnerships with traditional insurers to leverage their expertise and offer innovative solutions.
For instance, insurtechs may collaborate with tech platforms like Deliveroo to provide tailored coverage for delivery personnel, replacing the tech aspect while partnering with an insurance company for risk coverage. This approach is more prevalent in the market, where insurtechs and traditional insurers work together to deliver improved services.
Many tech platforms, including Revolut, often incorporate insurance components from existing insurance companies as plug-and-play solutions. Behind the scenes, these platforms consist of multiple fintech companies, each specialising in a specific service. Similarly, the insurance industry is undergoing a similar transformation with insurtechs.
How else can legacy insurers update their offerings to meet modern needs?
Insurers can modernise their legacy platforms through a two-track approach. Firstly, they need to transition from analogue to digital processes by digitising their traditional paper-based processes. This involves implementing systems that offer visibility, automation, and efficiency. It's a gradual process and requires time and effort.
Secondly, insurers should partner with insurtech companies to leverage their innovation and agility. Insurtechs act as "tow boats" that can nudge the traditional insurers in the right direction. These partnerships allow insurers to benefit from the speed and expertise of insurtechs in developing and delivering new services and insurance products.
A crucial aspect of modernisation is adopting an API-first approach. Insurers should focus on changing their internal processes, digitising their operations, and prioritising API integration with insurtech platforms. This allows for seamless solutions, enabling insurers to complement their existing offerings with the specialised services provided by insurtechs.
Additionally, insurers should be aware of external platforms and ecosystems emerging in areas like housing and mobility, where insurance plays a vital role. Rather than trying to build their own dominant platforms, insurers should identify relevant platforms and integrate their services into them. This approach ensures that insurers remain competitive and adaptable within the evolving market landscape.
******
For more insights from InsurTech Digital, you can see our latest edition of the InsurTech Digital here, or you can follow us on LinkedIn and Twitter.
You may also be interested in our sister site, FinTech Magazine, which you can also follow on LinkedIn and Twitter.
Please also take a look at our upcoming virtual event, InsurTech LIVE, coming on 18th-19th October 2023.
******
BizClik is a global provider of B2B digital media platforms that cover Executive Communities for CEOs, CFOs, CMOs, Sustainability Leaders, Procurement & Supply Chain Leaders, Technology & AI Leaders, Cyber Leaders, FinTech & InsurTech Leaders as well as covering industries such as Manufacturing, Mining, Energy, EV, Construction, Healthcare + Food & Drink.
BizClik – based in London, Dubai, and New York – offers services such as Content Creation, Advertising & Sponsorship Solutions, Webinars & Events.