Root Insurance remains tight-lipped on takeover talk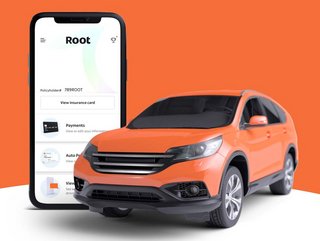 Root Insurance was founded in 2015 and went public in October 2020.
US car insurtech Root is remaining tight-lipped about its future, following speculation that the Ohio-based firm was in talks about a potential takeover
Root is remaining tight-lipped about its future, amid rumours that the US car insurtech is in negotiations with a prospective private buyer.
According to the Wall Street Journal, citing insiders close to the matter, Root has engaged in conversation with Embedded Insurance – a company led by serial insurance industry founder James Hall.
Neither Embedded Insurance, James Hall nor Root founder and CEO Alex Timm have publicly addressed the speculation – though in an email to the Wall Street Journal, Root said that the company regularly "evaluates how best to deliver shareholder value in accordance with its fiduciary duties".
After five-and-a-half years of growth, Root went public by listing on the Nasdaq exchange in October 2020. The IPO raised almost US$725m and valued the company at US$6.5b, representing a value of about US$27 per share when its first day of trading closed. But Root's stock price has since tumbled by more than 53% and stands at less than US$12.50 per share at time of writing – although it has jumped higher this week since the takeover talk emerged.

It is not unusual for businesses that have gone public to later be taken private again through a buyback – although this is usually done by a venture capital firm, rather than another company in the same industry.
Who is Root, the subject of takeover speculation?
When Root was founded in 2015, its vision was to tackle the archaic car insurance industry, taking a market that worked for insurers and flipping it round so that it worked for customers too. Root Insurance became the US' first licensed insurance carrier powered entirely by mobile, and it drew heavily on data and technology to bring fairness back into policy pricing.
Its entire business model is predicated on usage-based insurance – the idea that customers only pay for the miles they clock up – and this is one of the ways that founder and CEO Alex Timm achieved such a fair pricing model. But it also did something that many incumbent insurers would never have dared to do: it committed to removing credit scores from its car insurance pricing, to remove some of the stigma associated with policy vetting.

The company had raised more than US$800m in funding since its inception – but Timm says the journey was not always smooth, particularly in those halcyon days. "In the beginning, it's rough," he told Forbes magazine. "You don't have anybody with you. You know the bank account is going to run dry in a matter of months, not a matter of years."
However, since Root's IPO in late-2020, its falling share price has undermined once-lofty valuations, its troubled underscored by its failure to make a net profit on an annual basis at any time in the company's history.
What could happen to car insurtech Root?
As per the WSJ's reporting, the offer made by Embedded Insurance is in the region of US$80m – significantly lower than the valuation touted upon Root's stock market debut.
It's a familiar tale of woe for the insurtech industry – but that doesn't mean it's the end of the road for car insurtech Root. Embedded finance, which describes the ability of non-finance companies to integrate financial products into their existing digital channels, could offer the firm a new lease of life, if it is to be sold.
The lines of insurance that Root sells – mainly car insurance and renters' insurance – are prime use-cases for embedded insurance, which may explain why Embedded Insurance are interested in buying the firm. On paper, embedding insurance allows policies to be sold through car rental companies or car dealerships; while renters' insurance could be integrated into the existing onboarding processes of lettings companies, for example.