Reducing insurance costs through data & behavioural science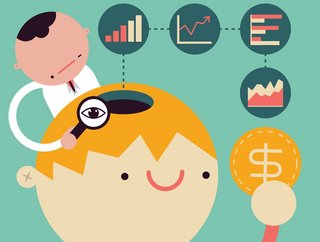 Data and Behavioural Science - The key to reducing claims and costs in health insurance?
Monstarlab's white paper, in partnership with iptiQ, looks at how data and behavioural science can be used to reduce claims and costs in health insurance
A white paper released by Monstarlab and iptiQ – a digital insurer owned by Swiss Re – looks at the impact of data and behavioural science on reducing claims and costs in health insurance.
The squeeze on health insurers
Per the report, authored by Alex Holdsworth, Executive Strategy Director at Monstarlab and William Trump, Head of iptiQ Office of the Customer, Swiss Re, both data and behavioural science will be "key" to reducing costs for health insurers, which are being squeezed from two directions.
As noted by Trump and Holdsworth: "The costs of providing health services are rising thanks to higher inflation and the emergence of new but costly treatments. At the same time, consumers expect an ever-greater level of personal service."
This is where data and behavioural science come in, according to Monstarlab and iptiQ, although the challenge is harnessing these tools in the right way.
Harnessing data and behavioural science
Per the white paper: "A successful data and behavioural solution will involve complex and secure IT solutions. Such systems will need to be fully scalable to gather and analyse data meaningfully and produce actionable insights.
"Behavioural science techniques will be needed to engage consumers and foster lasting changes in their behaviour both to improve their health and optimise their interactions with their insurer. It is essential that these engagements use a range of techniques, but must not overwhelm the consumer, as this will quickly cause them to disengage."
This is laid out in three principles for healthier insurance, per Holdsworth and Trump:
1. Small steps. Do not aim for an all-embracing solution straightaway. Plan for small changes in customer behaviour such as keeping appointments, taking medication, or activating their online account.
2. Timing. Identify the optimal moments to nudge consumers and do so in a personalised way. Knowing when a consumer has visited their doctor or had a scan will allow for follow-up actions to be encouraged at just the right moment.
3. Set a realistic path. Those initial small steps will quickly deliver value but will also form the foundation on which to build a wider solution. As more data points are collected everything from engagement with consumers to risk analysis will become easier and more effective.
The takeaway
Using these steps to combine data and AI with behavioural science is something Monstarlab says will "benefit stakeholders", while "having the potential to personalise service for customers, improve their health outcomes, reduce the number of claims, and cut the costs of fulfilling claims when they arise."
This latest report involving Swiss Re comes after its Global Head of L&H Underwriting and Medical Reinsurance, Jolee Crosby, looked at how mobile apps can help consumers with their mental health.