Swiss Re: Mobile app support for mental health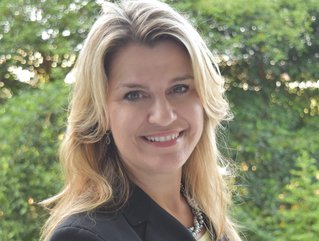 Crosby on how mobile apps can support the mental health of insurance policyholders
Swiss Re's Global Head of L&H Underwriting and Medical Reinsurance, Jolee Crosby, looks at how mobile apps can help consumers with their mental health
Following Swiss Re's analysis report in February 2023, suggesting a third of insurance consumers have experienced deteriorating mental health in recent times with pandemic-related and cost-of-living concerns, the insurer's Global Head of L&H Underwriting and Medical Reinsurance, Jolee Crosby, now looks at the role of new mobile apps in reaching those in need of mental health support.
Insurers need innovative mental health protection
Crosby says: "Despite increasing need, skills and funding for mental health remain in short supply across many countries.
"Insurers haven't always been perceived as a front-line resource for addressing mental health challenges, but that's changing given the scope of this issue. Consumers are increasingly looking for proactive help from an array of resources, including their insurers.
"Our analysis shows that as many as 45m consumers across key markets including - Australia, Canada, France, Germany, Great Britain and the US – are keen to see more innovative protection from insurers in this area."
Integrating AI solutions
Crosby continues: "It is our view that mobile, artificial intelligence-based solutions which insurers can integrate into existing processes offer a vital opportunity to meet this demand. Prompts to access mental well-being support and resources, triggered by 'warning signals' sent to an app by its user, can be a critical means of ensuring a condition does not materialise or become clinical.
"Our own pilots with such technology have demonstrated clinical efficacy in not only anxiety and depression but also in helping people suffering from conditions with a higher incidence of mental health issues, including chronic pain and arthritis."
Keeping the balance
While Crosby notes the positives of mobile apps, she adds: "The use of apps should be part of a balanced approach to mental health that takes advantage of a host of other resources that address people's unique and evolving needs. Optimal use means seeking to pair technology with traditional offline support that leverages personalised, human expertise where necessary.
"With the right tools, people can get healthier and happier, communities stronger, and insurers can manage an area where costs are growing. As an industry, we should be looking to embrace apps and other technology as a means of strengthening our understanding of the needs of people, to improve their mental health and insurance journey."