Prof Cumps: Have P&C insurers shielded against innovation?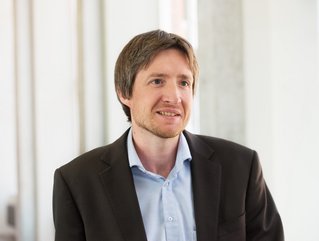 Professor Bjorn Cumps of Vlerick Business School says: "One significant trend in P&C insurance is the emergence of embedded insurance. Similar to the concept of open banking in the financial sector, insurance is now being integrated into larger ecosystems"
InsurTech Digital speaks to Professor Bjorn Cumps of Vlerick Business School, about what P&C insurers are doing to overcome barriers halting innovation
We speak to Professor Bjorn Cumps of Management Practice at Vlerick Business School, and Partner and Director of the Centre for Enterprise Architecture & Digital Design, about the ways P&C insurers can start to innovate in what has historically been a well-shielded segment of the insurance industry.
How much has P&C insurance, and surrounding regulations, insulated insurers from innovations? How is P&C insurance becoming more digitised today?
Property & Casualty insurance has indeed historically shielded insurers from innovation. The industry often believed that it was immune to the disruptive forces seen in other sectors, such as banking and FinTech. However, this perception is changing...
P&C insurance, being a traditional non-digital business, has been disconnected from customers and characterised by complexity and information asymmetry.
Insurers had limited interactions with clients beyond the purchase of insurance, creating a gap in understanding customer needs. However, this scenario is evolving rapidly.
One significant trend in P&C insurance is the emergence of embedded insurance. Similar to the concept of open banking in the financial sector, insurance is now being integrated into larger ecosystems, offering plug-and-play solutions that solve customer problems.
Insurtech companies are orchestrating collaborations with various players within the ecosystem to provide comprehensive solutions.
For instance, in the event of an accident, the focus is not just on monetary compensation but on facilitating a complete solution that includes car repairs, car acquisition, and even resale.
This shift transforms insurance from a standalone product to an integrated part of a broader set of services.
Another notable trend is the rise of data-driven insurance. With the advent of technologies like telematics, insurers can capture data on driving behaviour, health, and even household activities through personal devices.
This wealth of data allows for more accurate risk assessment and personalised coverage.
However, it challenges the social principle of insurance, where everyone contributes to support those who face unfortunate events. Insurers may be inclined to select and avoid risks based on data analysis, potentially creating issues of fairness and accessibility.
How can these insurers modernise their platforms and architecture?
Insurers can modernise their legacy platforms through a two-track approach. Firstly, they need to transition from analogue to digital processes by digitising their traditional paper-based processes.
This involves implementing systems that offer visibility, automation, and efficiency. It's a gradual process and requires time and effort.
Secondly, insurers should partner with insurtech companies to leverage their innovation and agility. Insurtechs act as "tow boats" that can nudge the traditional insurers in the right direction.
These partnerships allow insurers to benefit from the speed and expertise of insurtechs in developing and delivering new services and insurance products.
A crucial aspect of modernisation is adopting an API-first approach. Insurers should focus on changing their internal processes, digitising their operations, and prioritising API integration with insurtech platforms.
This allows for seamless solutions, enabling insurers to complement their existing offerings with the specialised services provided by insurtechs.
Additionally, insurers should be aware of external platforms and ecosystems emerging in areas like housing and mobility, where insurance plays a vital role.
Rather than trying to build their own dominant platforms, insurers should identify relevant platforms and integrate their services into them. This approach ensures that insurers remain competitive and adaptable within the evolving market landscape.
How much so is new technology implemented with sustainability front of mind?
Increasingly, insurers are paying attention to the sustainability practices of businesses they insure, as sustainability is directly linked to assessing risks.
This will become a prominent theme amongst insurtechs going forward. Insurtech companies are addressing the complexities and legal aspects associated with sustainability by offering solutions that help businesses comply with regulations and integrate sustainability considerations into their operations.
This includes assessing environmental risks, understanding ESG aspects, and evaluating supply chain sustainability. The aim is to provide, again, plug-and-play solutions that simplify the integration of sustainable practices into businesses' existing frameworks.
******
For more insights from InsurTech Digital, you can see our latest edition of the InsurTech Digital here, or you can follow us on LinkedIn and Twitter.
You may also be interested in our sister site, FinTech Magazine, which you can also follow on LinkedIn and Twitter.
Please also take a look at our upcoming virtual event, InsurTech LIVE, coming on 18th-19th October 2023.
******
BizClik is a global provider of B2B digital media platforms that cover Executive Communities for CEOs, CFOs, CMOs, Sustainability Leaders, Procurement & Supply Chain Leaders, Technology & AI Leaders, Cyber Leaders, FinTech & InsurTech Leaders as well as covering industries such as Manufacturing, Mining, Energy, EV, Construction, Healthcare + Food & Drink.
BizClik – based in London, Dubai, and New York – offers services such as Content Creation, Advertising & Sponsorship Solutions, Webinars & Events.