Otonomi bags $3.4mn for its parametric cargo delay insurance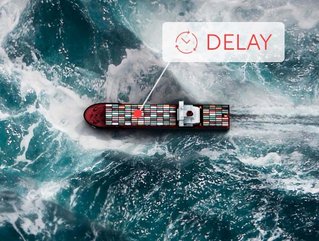 Parametric insurer Otonomi has sealed $3.4mn in venture funding for its insurance platform, which covers cargo operators against supply chain disruption.
Otonomi has raised US$3.4mn in an oversubscribed funding round for its parametric cargo insurance platform.
The round, led by ATX Ventures, comes amid what the New York-based insurtech describes as "a challenging market backdrop" and will be seen as a vote of confidence in Otonomi's ambition to bring automation to cargo and logistics using technologies like smart contracts and algorithmic underwriting.
Otonomi offers a parametric cargo delay insurance product which provides fast, transparent and automated delay insurance for cargo operators and logistics companies. According to the company, claims resolution can be as quick as 45 minutes and administrative costs can be reduced by up to 90%. With the world facing a number of economic and geopolitical events, supply chain disruption can result in losses for cargo operators running into the billions of dollars.
As well as ATX Ventures, participating investors include Greenlight Re Innovations, Altari Ventures and Blackhorn VC.
Otonomi focusing on delays in transit, not damages
Chris Shonk, Partner and Co-Founder at ATX Ventures, says: "Otonomi is bringing a new product to market by building complex models to be able to profitably underwrite insurance against delays in shipments of freight. Traditionally, insurance at the point of sale has been focused on damages to goods. However, costly delays often arise across air, maritime, trucking, and last-mile logistics. Otonomi has a great team positioned to bring together aspects of parametric insurance, risk related to supply chain and shipment delays, and highly embeddable distribution."
Jeremy Sutton, CTO of Otonomi, says: "By leveraging smart contracts, advanced risk metrics, and industry-leading oracles from our technology partner Chainlink, our engineers are able to build more transparent, timely, and cost-efficient products for our logistics end-clients and insurance underwriter partners."