FloodFlash expands to North America with first US hire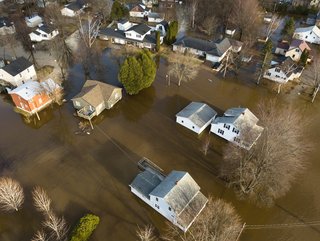 Climate change is making freak weather events, like floods, more common.
Parametric insurer FloodFlash has made its first US hire as it embarks on a North American expansion, nine months after it raised $15mn in Series A funding
Parametric insurer FloodFlash has appointed a CEO to lead its North American business, as it makes good on its promise to expand internationally.
In February, the UK-based company raised US$15mn in a Series A funding round. At the time, it said it would use the money to drive its international expansion strategy – including launches in Germany, Australia, Japan and the US. FloodFlash has now made Mark Hara its first US hire, trusting him to spearhead the launch of its new Florida-based North American operation.
As this year's Atlantic hurricane season draws to a close, the demand is plain to see. According to reports, last year's hurricane season wreaked around US$70bn in damage. Despite the prevalence of flood risk, fewer than 5% of small-to-mid-sized businesses have flood insurance. Experts predict that the total uninsured flood losses arising from Hurricane Ian alone could be as high as US$17bn.
FloodFlash, which combines computer models, cloud software and connected technology to provide flood coverage, has already enjoyed a successful launch in its home country. It uses a form of insurance called parametrics, which uses pre-defined parameters such as water levels or the strength of a storm, often taken from official sources or measured by IoT devices, to provide a quicker payout to insureds. Because it does not use adjusters to measure the real-world value of the damage caused, it is often considered a type of 'bounce back' insurance rather than indemnifying customers completely.
FloodFlash 'will change the US flood insurance market'
Mark Hara is a seasoned marketing and insurance expert with a proven track record in managing multi-billion dollar brands while at P&G and Nationwide. He has also led and successfully exited two insurtech startups, Mylo and BoldPenguin. As CEO of North America for FloodFlash, he will be responsible for developing and executing the firm's US go-to-market strategy, initially launching for commercial property in Florida, Virginia, Texas, Louisiana and California. He will begin by assembling a team and solidifying distribution partnerships with brokers across the country.
"I am thrilled and honoured to lead FloodFlash in North America and bring their game-changing parametric product to the US," Hara says. "FloodFlash insurance will change the flood insurance market in a really positive way, and I can't wait to grow our US team and forge lasting broker partnerships."
FloodFlash CEO and co-founder Adam Rimmer adds: "I believe that parametric insurance is the best way to help people recover from catastrophic flooding. To do that, FloodFlash needs to operate in the biggest flood market in the world. Mark's extensive expertise in insurance, insurtech and product marketing give me no doubt that FloodFlash will help millions of American businesses find affordable coverage in the years to come."