Connected devices within insurance and the data dilemma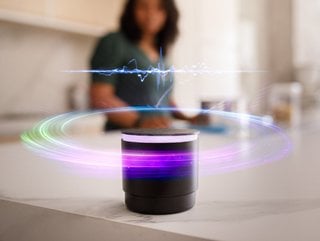 Connected devices have the potential to completely overhaul insurers' relationship with risk and data – and there's more of them in our homes than ever.
Consumers have more connected devices in their homes than ever before, but insurers are rarely using them to their fullest. In fact, research shows that the average US household now owns 25 different connected devices – and consumers are becoming more open to sharing their data with insurance companies, but only if they get the right incentives in return.
As the insurance industry transitions towards a prevention model, connected devices could prove an invaluable tool for insurers. So what are the main areas of application and how can insurers use connected devices to improve their product offering?
Connected devices and auto insurance
"The volume of data flowing from connected things is growing at a rapid rate," says John Beal, Senior Vice President, Analytics, Insurance for LexisNexis Risk Solutions. "Just consider how all cars are expected to have advanced levels of connectivity by 2030, generating, receiving and sharing a wide range of data into ecosystems including the car manufacturers. Data normalisation through ML techniques is creating standardisation and consistency for usage-based insurance based on this data.
"Whatever the source of data, data normalisation means consumers can enjoy an improved shopping experience using the data they have consented to share from their device or vehicle, and insurance providers have access to consistent quality standards, helping to provide more accurate pricing. Individuals then benefit from being judged based on their individual behaviours as is already the case in telematics insurance, rather than paying premiums based on average habits."
As Beal alludes to, many insurers offer drivers discounts on car insurance premiums as a reward for good driving. This can be achieved through an app, aftermarket telematics devices plugged into the car, or using onboard technology. This provides a financial incentive and also allows insurers to offer better service.
"In motor insurance, many people with telematics policies benefit from an improved claims experience," Beal continues. "From the point of impact through to claim resolution, data from the vehicle can allow insurance providers to get on the front foot at FNOL to support the customer post-accident with emergency services, roadside recovery, vehicle rentals and repairs whilst providing invaluable insights regarding the circumstances of the collision.
"Insurance providers can look at a range of vehicle data such as air bag deployment, impact sensor activation and G-force metrics to understand claim severity and bodily injury potential."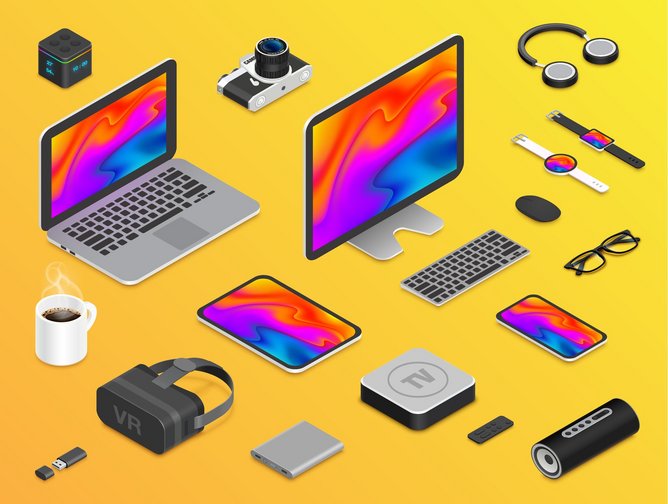 Consumers now have more connected devices in their home than ever – 25 on average.
Connected devices and home insurance
Today's consumer has more connected devices in their home than ever, presenting new opportunities for claim validation and exposure management. In fact, according to Deloitte, the number of connected devices in American homes more than doubled during the pandemic. Deloitte surveyed more than 2,000 consumers in March 2021 and found that the average US home had 25 connected devices – up from 11 in 2019.
"The pandemic was a giant beta-test of behaviours that broke down barriers, removed distance and prioritised health and wellness," says Deloitte Vice Chairman Jana Arbanas. "Our survey revealed that people are willing to adopt new products and services even while adjusting to challenging circumstances in trying times. This adoption and need for inventive technology are placing more pressure on companies to innovate even faster."
There is certainly greater scope for insurers to use connected devices, particularly around prevention. The most common devices are smart smoke alarms and carbon monoxide detectors, followed by smart leak detectors. Although some policies make use of connected devices, exits elsewhere – such as Aviva's disposal of its stake in smart home tech provider Neos – suggest that appetite within the industry is low.
The same can't be said for consumers. Research from GlobalData suggests that nearly 40% of consumers would grant insurers greater access to their smart devices if it meant getting something in return. The most popular incentive was financial discounts on their insurance (65%), followed by helping to protect their home (51%).
In an ideal world, insurers would be able to holistically monitor an insured's home for risk and help prevent incidents. A smart 'home hub' would turn off a hob if it's left on; monitor smart plugs for surges; lock a door if it's still unlocked at night; and close internal doors to prevent the spread of fire. Remarkably, all of these technologies exist, but it could be decades before they see mainstream adoption.
Connected devices and nat cat insurance
One final area where connected devices can be used is in so-called 'nat cat' insurance. Insurers don't need to use connected devices (they can use trigger events) but they can do; one common area where connected devices are used in parametric insurance is with flood cover, monitoring water levels at an insured residence or business and paying out if a flood exceeds an agreed height.
Parametric insurance differs from traditional insurance in that it doesn't directly indemnify the insured against the real-terms cost of the damage caused. Instead, an agreed amount is paid out automatically if a natural event meets predefined parameters (like the strength of a storm or the height of a flood). There is no guarantee that parametric insurance will cover an insured for the actual value of their loss – rather it just pays out an arbitrary sum. However, proponents of parametrics will point out that the cost to insurers is lower, meaning customers will enjoy cheaper premiums.
One good example of parametrics in action is Jumpstart Insurance, a San Francisco Bay Area-based company that offers cover against earthquakes. Its parametric payouts cover residential customers for either US$10,000 or US$20,000, with commercial cover up to US$50,000. The company points out that these payouts rarely scratch the surface of the repairs needed. However, it allows homeowners and business customers to get back on their feet quickly after a quake, hence the name Jumpstart.
Parametric insurers can use connected devices to monitor nat cats – for example, a seismometer in the home – or they can take satellite data from meteorological agencies after the event. The claims process is much quicker, with Jumpstart predicting that some claims are settled within a day.