INZMO launches ChatGPT powered chatbot for customer service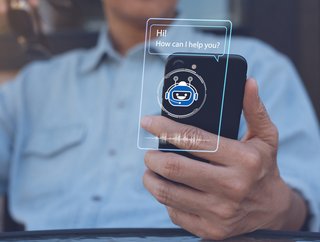 NIMO is now available via the INZMO consumer website to provide customers with fast, accurate, and personalised assistance 24/7.
It has been announced that Berlin Insurtech INZMO has launched a ChatGPT powered chatbot, NIMO, to enhance customer service for the company
INZMO, the leading Berlin insurtech building the financial ecosystem to serve the European rental industry, has announced the launch of its new chatbot assistant, NIMO (Neo-Insurance Multitasking Opal). The chatbot release follows on from INZMO investor Helvetia's recent launch of its own chatbot service providing information on insurance, pensions and home ownership.
Powered by OpenAI's ChatGPT technology, the advanced AI model that has revolutionised natural language processing (NLP), NIMO is now available via the INZMO consumer website to provide customers with fast, accurate, and personalised assistance 24 hours a day and 7 days a week.
NIMO will provide instant assistance to INZMO customers
Founded in 2016, INZMO is headquartered in Berlin and is one of the fastest growing insurtech startups in Europe that helps people to protect their rental homes and belongings. The company is aiming to own all of the financial services tenants and landlords need to avoid and reduce rental debts, whilst protecting assets and liabilities with the goal of freeing up liquidity and offering greater financial flexibility.
The hope with NIMO is that it provides instant assistance to customers and addresses frequently asked questions relating to INZMO insurance products to help them make more informed decisions.
This includes providing information on a policy, claim procedures, coverage options, pricing structures and ensuring users receive accurate and comprehensive information tailored to their specific needs.
Meeri Savolainen, INZMO's Founder and CEO said: "At INZMO our vision is to provide innovative insurance products that simplify the lives of our customers. We're also committed to setting new standards in customer service and convenience, and our chatbot is a significant step in this direction.
"With NIMO, we're aiming to enhance the customer experience while streamlining our operations and reducing costs so we can provide even greater value to our users."
INZMO aims to be Europe's most customer-centric insurance company
NIMO will primarily address customer service enquiries with INZMO closely monitoring the technology to gauge its potential. The company also hopes to gain insights into customer impact and engagement.
INZMO will then use these findings to inform plans to further develop the chatbot's capabilities to support customers in other areas. For instance, the company is already looking to build out the chatbot's self-service functionality, so customers can conveniently manage various aspects of their policies, which includes modifications, cancellations, extensions, or even payment-method changes.
Other future developments being explored include guiding customers through the sales journey and offering personalised recommendations based on individual needs and demographics, as well as supporting in the claims and settlements process. In this situation, the company would want NIMO to verify the validity, accuracy, and completeness of claims and streamline an often stressful process for customers.
"It's clear that AI and large language models will be a critical asset to our sector going forward," added Illimar Hirsnik, Chief Technology Officer at INZMO.
"Our goal is to be Europe's most customer centric insurance company, and NIMO will complement our existing approach to delivering exceptional insurance services. By transforming the way customers engage with us, we're aiming to enhance satisfaction and drive loyalty among our users."