Interview: Bdeo's Ruth Puente talks about women in insurtech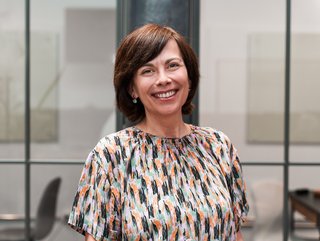 Ruth Puente is COO at Bdeo, an insurtech based in Spain.
We sit down with Ruth Puente, COO at insurtech Bdeo, to talk about championing women in senior roles within the insurance industry
As part of our continuing series on women in insurtech, we caught up with Ruth Puente, COO at Spanish insurtech Bdeo. She explains what the insurance industry is getting wrong, and right, about female representation in the workplace. She argues that we should be diversifying the opportunities given to women in insurance, and increasing the visibility of women in these roles.
Can you introduce yourself and tell us about Bdeo?
I am the Chief Operating Officer (COO) at Bdeo, an insurtech based in Spain. Bdeo provides Visual Intelligence solutions, a specific type of Artificial Intelligence (AI), to help automate inspection and evaluation processes for motor and home insurance companies and for fleet companies, reducing underwriting, claims, and vehicle assessment times from weeks to minutes.
Bdeo was founded in 2017, and we work with more than 50 insurance companies in 25 countries with offices and/or representation in Spain, Mexico, the UK, and France. My role as COO is to ensure that we have the resources, processes and talent needed to scale efficiently. One of my main goals is also creating a strong and inclusive work environment as we grow.
Which trend has had the biggest impact on driving diversity in insurtech over the past year?
As the insurance industry continues to undergo a major digital transformation, driven heavily by advancements in AI, there is an increasing need for more diverse sources of experience and knowledge to build "responsible" AI-driven products and solutions for the industry. We are now seeing insurtech companies that introduce different ideas and experiences throughout the entire process of designing, developing and scaling AI-driven solutions increasingly outperform those that do not have a diverse group of people with different backgrounds and experiences working on their products. I believe this trend will only strengthen in the coming years.
Which areas of insurtech are seeing the biggest uptick in terms of female leadership?
Women have historically played a fundamental role in the insurance sector. According to several reports, women already represent over 50% of insurance industry workers, and have been the majority since 2013. However, this is not yet reflected in senior executive positions, where only 21% are occupied by women, according to the Million Women Mentors Women in Insurance Initiative. The good news is that this is a higher percentage than other sectors and we are seeing this number increase in management, business, operations or finance positions. However, this is still not increasing in positions more related to technology, and it is simply a reflection of what is happening in the rest of the sectors within the technology field. One of the biggest challenges in all industries is still attracting great technical talent.
Which areas in insurtech are not attracting women, and how can this be addressed?
As mentioned, we are still not seeing enough women in executive positions in the insurtech industry, as well as technology-related positions. I believe that we must all join forces to enable the industry to effectively grow the number of women in leadership and tech roles.
One impactful way to do this is to provide more opportunities for women to increase their knowledge of all aspects of the business after they join the organisation. For example, increasing exposure to existing leaders in the company and to different disciplines and operational aspects of the business outside of their day-to-day roles. I believe this can help more women prepare for and pursue leadership roles earlier on in their careers.
We should also increase the visibility of women in these roles so that younger women have role models to inspire their careers: as women, we should generate and enhance the female network, something that men have traditionally done much better than women. We should also build a community to support each other, to share knowledge, to multiply the reach of our voice, and to train and support young talent in order to achieve more visibility.
What changes would you like to see take place in insurtech?
Research has shown that diverse teams of individuals with different backgrounds and experiences are better equipped to identify and address biases in data interpretation, solution testing, and decision-making processes. Over the next year, I hope we see even more women making meaningful headway in the industry.