Insurance: Technological innovation relies on data integrity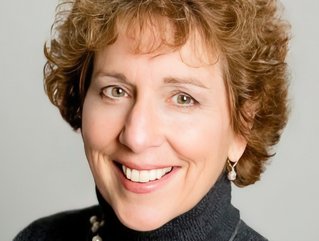 VP of Insurance at Precisely Jean Sullivan says: "While the power of advanced technologies is being recognised by the insurance sector, central to unlocking its true value is the data that is fuelling it"
InsurTech Digital speaks to Jean Sullivan, VP of Insurance at Precisely, who says insurers must ensure good data 'fuels' the new technologies they use
The latest advancements in sophisticated technology present a powerful opportunity for insurers looking to succeed in an intensively competitive market.
So, it comes as no surprise that many insurance providers are embracing digital transformation, with a recent Gartner survey finding that most insurers are seeking to reduce large and costly infrastructure investments in favour of increased adoption of cloud technologies.
But to be truly successful, insurance providers must first ensure that the data fuelling these powerful technologies can be relied upon for optimum results.
As vice president of Insurance at Precisely, this is a challenge that Jean Sullivan is highly familiar with.
Sullivan and her team work with the world's leading insurers to help build trust in their data - empowering them to make faster, more confident, decisions based on data that is accurate, consistent, and contextual.
Below, Sullivan provides her thoughts on the implications of advanced technology for the insurance industry and how data integrity holds the key to success.
What technological innovations are you seeing in the insurance industry?
Undoubtedly, technology has completely disrupted the industry over the past few years.
For example, insurance companies can now rely on artificial intelligence (AI) and machine learning (ML) models to quickly detect fraud and reveal new business insights, leverage process automation to streamline underwriting and claims processing, and even drive hyper-personalisation for greater levels of customer satisfaction.
But while the power of advanced technologies is being recognised by the insurance sector, central to unlocking its true value is the data that is fuelling it."
What is data integrity?
With the ongoing implementation of technology across the sector, it is essential for insurers to have data integrity, in other words, trusted data that is accurate, consistent, and contextual.
The core pillars of data integrity – data integration, data governance and quality, location intelligence, and data enrichment – can help insurers to leverage advanced technologies to reduce risk, enhance customer experience, and improve overall operational efficiency.
What data integration challenges do you see insurers facing?
For many insurance providers, data exists in a variety of formats and lives in silos across the business, such as outdated legacy applications.
The presence of data silos is a huge problem for insurers, as it reduces collaboration and transparency among teams such as marketing, sales, and customer service.
If inaccurate data is passed around the organisation, business leaders will notice a decrease in general productivity and an increase in costs.
Connecting data across silos and platforms to modern cloud-based data environments streamlines business processes and unlocks significant value by driving data-driven decisions.
By creating a single, integrated data pipeline, insurers can extend the value of mission-critical systems while making legacy business data available for data quality initiatives, improving business performance, reducing costs, and, ultimately, helping to fuel advanced analytics and technologies with timely and reliable data.
What steps can insurers take to improve the governance and quality of their data?
Leveraging critical internal data is crucial to innovating and gaining a competitive advantage, as it enables insurers to unlock the analytical insights needed to improve business outcomes and fuel growth.
Smart data governance strategies can help business leaders discover and understand the meaning, lineage, and relationships of data for more advanced business insights and analytics.
For example, many users spend a lot of time searching for the right information in their systems and questioning whether data can be trusted.
Data governance provides businesses with technical asset definitions, ownership, and data lineage, giving context to the assets that are being leveraged.
Additionally, a data governance solution that provides visibility into data quality rules and scores of data assets will increase the trustworthiness of the data.
Ensuring high levels of data quality is critical when working with advanced analytics and AI across increasing volumes of data.
It also takes on heightened importance for insurance companies when ensuring the accuracy of policies, claims, and other critical business data – helping to protect the company's reputation and build customer trust.
How else can insurers improve the trustworthiness of their data?
Location intelligence – and data enrichment – play a crucial role in driving data-driven transformation in the insurance industry.
Take, for example, the rise of record-setting weather and wildfire events. It's never been more important for underwriters to have as much context as possible to assess risk and price policies accurately.
Hyper-accurate property data with the best-in-class geocoding and data enrichment that provides insights into wildfire risk, property attributes, nearby risks, and more, make that possible.
Recent years have also seen a massive uptick in customers' desire for personalisation, across industries.
Streamlining the process of enriching customer data helps insurance companies unlock powerful, previously hidden, insights that can be used to take customer experience to the next level.
******
For more insights from InsurTech Digital, you can see our latest edition of the InsurTech Digital here, or you can follow us on LinkedIn and Twitter.
You may also be interested in our sister site, FinTech Magazine, which you can also follow on LinkedIn and Twitter.
Please also take a look at our upcoming virtual event, InsurTech LIVE, coming on 18th-19th October 2023.
******
BizClik is a global provider of B2B digital media platforms that cover Executive Communities for CEOs, CFOs, CMOs, Sustainability Leaders, Procurement & Supply Chain Leaders, Technology & AI Leaders, Cyber Leaders, FinTech & InsurTech Leaders as well as covering industries such as Manufacturing, Mining, Energy, EV, Construction, Healthcare + Food & Drink.
BizClik – based in London, Dubai, and New York – offers services such as Content Creation, Advertising & Sponsorship Solutions, Webinars & Events.