Insurtech funding recovers with 20% growth in third quarter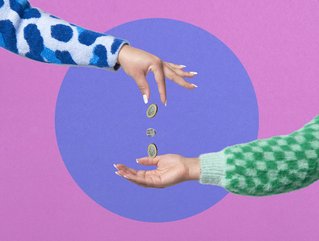 Insurtech funding amounted to more than US$1bn this quarter, Gallagher Re says.
Insurtech funding has grown by 19.8% quarter-on-quarter but 'painful truths' are still emerging about the sector's cash-rich past
Insurtech funding has grown by almost 20% quarter-on-quarter to reach US$1.098bn in the third quarter of the year, according to Gallagher Re.

Early-stage insurtech funding increased by nearly 25% quarter-on-quarter to reach US$269.45m, while deal share for US-based insurtechs reached their highest levels since the first quarter of 2020.
Despite the good news, Q3 of 2023 saw the lowest average insurtech deal sizes for six years. It comes after the amount of insurtech funding halved in 2022, down from from US$15.8bn in 2021 to US$7.98bn last year, with the number of so-called 'mega-rounds' (where companies raise over US$100m) falling off a cliff-edge.
The two biggest insurtech funding rounds to ever take place were both held by Berlin-based digital insurer wefox, with the top 10 accounting for more than US$3bn's worth of investment. Earlier this month, NEXT Insurance raised US$265m from Allianz and Allstate.
Insurtechs 'learning painful truths' about past funding
"As we move through this crucial inflection point of global insurtech, from phase one (the 'great experiment') into phase two (sustainable, profitable business outcomes through precision rather than volume), the third quarter of 2023 provided us with some very thought-provoking examples of what this change looks like at an individual company level for both insurtechs and investors," explains Andrew Johnston, Global Head of Gallagher Re InsurTech.
He continues: "What is increasingly happening, especially as many companies start to struggle, is that painful truths are emerging as a direct result of the lessons that were not learned during critical phases of company development: lessons about the manner in which capital was raised, from whom, at what valuations and how it was managed. So many of these issues were not dealt with because they did not need to be (at least, at that time).

"With wealthy backers writing enormous checks for many insurtechs, companies could cut corners, they could ignore the importance of loss ratios, or customer retention. Insurtechs could focus on the wrong metrics because, in truth, those were the same metrics that many of the investors were focused on – growth and divergence."
Insurtech can play 'critical role' going forward
"With our industry under so much existential pressure, now more than ever technology and new entrants can play a critical role in preserving and fortifying the value of (re)insurance. For example, natural catastrophe losses are at their highest for a decade with 'sub-cat' perils and named events driving unprecedented losses. Furthermore, in today's hard(er) reinsurance market, risk capacity liquidity is not as readily available in all markets for all classes of business as it has been historically.
"To put the scale of the nat cat issue into context, the insurance industry has endured a record-setting seven-year run of natural catastrophe losses. The five years since 2017 have resulted in at least US$100bn in payouts, and 2023 is on track to make it six out of the past seven years. The combined tally since 2017 exceeds US$900bn (in today's dollars).
"Such a huge total underscores the increased urgency facing the industry to get a better handle on fully understanding the growing risks posed by climate change and other socioeconomic or macroeconomic factors that continue to add more financial pressure."
******
For more insights from InsurTech Digital, you can see our latest edition of InsurTech Digital here, or you can follow us on LinkedIn and Twitter.
You may also be interested in our sister site, FinTech Magazine, which you can also follow on LinkedIn and Twitter.
******
BizClik is a global provider of B2B digital media platforms that provides executive communities for CEOs, CFOs, CMOs, Sustainability Leaders, Procurement & Supply Chain Leaders, Technology & AI Leaders, Cyber Leaders, FinTech & InsurTech Leaders as well as covering industries such as Manufacturing, Mining, Energy, EV, Construction, Healthcare, and Food & Drink.
BizClik – based in London, Dubai, and New York – offers services such as Content Creation, Advertising & Sponsorship Solutions, Webinars & Events.