InsurTech Digital's Top 10 insurtech founders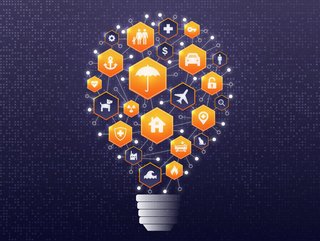 InsurTech Digital runs through our Top 10 insurtech leaders, featuring some industry-leading companies
Insurtech Digital looks at the pioneers behind the biggest insurtech companies in our list of Top 10 insurtech founders
The insurtech industry is one of the fastest-growing in the world today. Grand View Research estimates the market will achieve a compound annual growth rate of 52.7% from 2023 to 2030, reaching a market size of US$152.4bn.
This lofty estimation is a symptom of the innovative work and subsequent growth of the insurtech industry's biggest players, led by trailblazing founders. This is InsurTech Digital's list of the Top 10 founders.
10. Max Simkoff (Doma)
Max Simkoff is the Founder and CEO at Doma. An experienced entrepreneur, Simkoff started States Title in 2016 after personally experiencing friction and labour caused by title insurance as part of the home-buying process. Ever since, Simkoff has tried to tap into this space of friction, making the process more seamless for homebuyers by offering innovative solutions. Previously the founder of predictive analytics software company Evolv too, Doma's Founder and CEO of an insurtech with US$679.6m raised in total funding. A public company, Simkoff's Doma uses machine intelligence to remove all points of friction from residential real estate transactions.
9. Ali Diab & Rajaie Batniji (Collective Health)
Ali Diab and Rajaie Batniji are the Co-founders of Silicon Valley-based health insurtech Collective Health. Leveraging cloud-based technology, Diab and Batniji have created a platform that allows customers to administer employee benefit plans and optimise investments. The idea to launch Collective Health came after Diab suffered a near-life-threatening condition requiring emergency open surgery. Throughout the ordeal, Diab was also battling with a health insurer unwilling to pay his substantial hospital and medical bill. This is when he contacted Batniji, and the idea for Collective Health was born out of a desire to fix the way Americans pay for healthcare.
8. Alex Timm & Dan Manges (Root Insurance)
Alex Timm and Dan Manges are the founders of Root Insurance, an Ohio-based car insurtech founded in 2015. The insurtech operates exclusively as a mobile app, incentivising customers through completing certain in-app tasks. Seeing a disparity in the premium care insurance rates for different demographics, Timm and Manges saw a chance to level the playing field, basing car insurance rates primarily on driving behaviours as opposed to demographics. Empowering customers to earn lower rates, Root does not use variables such as occupation or education level in its price determinations.
7. Steven Mendel (ManyPets)
With over 25 years of experience as an actuary in financial services, Mendel founded Bought By Many to disrupt pet insurance by leveraging tech. Now rebranded as ManyPets, the insurtech uses social media and search data to sell policies. It is the first pet insurer in the UK to offer online form-free claims. Recognised in the 2019 London Business School Review of 30 People Who Are Changing The World, Mendel's pet insurance innovations have seen ManyPets generate over US$493.3m in total funding, giving it a most-recent valuation of US$2.04bn. Its services now extend to Sweden and the US in addition to the UK.
6. Guy Goldstein (Next Insurance)
Guy Goldstein is the Founder and CEO of Next Insurance. Showing technical promise from an early age, Goldstein was selected for an elite group of candidates to train for the Israeli Air Force after achieving record-level test scores. Rising to a top military and fighter pilot rank, Goldstein went on to graduate from Tel-Aviv University with a bachelor's in Business and Computer Science. Now Founder and CEO of Next Insurance, the insurtech focuses almost exclusively on small businesses insurance, with coverage options for contractors, independent retailers and personal trainers among other SMEs/micro businesses. Seeing Next Insurance through various funding rounds amounting to nearly US$900m, Goldstein's success comes off the back of growing and establishing several other companies, notably Pageonce, which he founded in 2007.
Sten Saar is the founder of Zego, a motor insurtech worth US$1bn. An entrepreneur from an early age, Saar launched his first company aged just 17, selling notepads to students. Though niche, his first business generated net revenues of US$1mn across four countries while studying for a degree in Business and Management. Moving to London in his 20s after selling his first business in 2013, Saar got the idea for Zego while working for Deliveroo. In fact, Zeego's started out by providing flexible auto coverage to couriers and food delivery drivers. CEO for five years now, Zego saw significant growth in 2018 when it added private taxi insurance to its existing offering as well as public liability and employers' liability insurance. Now worth over US$1bn, Saar oversees one of the UK's largest insurtechs. For more on Saar, see our Lifetime Achievement article here.
4. Assaf Wand (Hippo)
Based in Palo Alto, California, Hippo is a US property insurtech founded by entrepreneur Assaf Wand. A former investor in Intel Capital and consultant for McKinsey and Eyal Navon, Wand has established several companies, including Sabi and Foris Telecom. Inspired to dip his toe into insurance – having a father who had a career in the space, which Wand felt had become "antiquated" – Hippo is today one of the largest auto insurtechs in the US. Raising US$1.3bn over 10 rounds, Hippo has gone on to acquire Sheltr, a tech start-up designed to provide home wellness checkups, before going public in 2021 after listing on the New York Stock Exchange.
3. Joshua Kushner, Kevin Nazemi & Mario Schlosser (Oscar Health)
Oscar Health is one of the US' most well-funded health insurtechs with a triumvirate of Founders: Joshua Kushner, Kevin Nazemi & Mario Schlosser. The insurtech's aim is to make health insurance more accessible for American consumers. Classmates at Harvard Business School, the trio of founders saw a market gap to focus on telemedicine (healthcare-focused technological interfaces), offering transparent claims pricing and making navigation easier for patients. While Joshua Kushner's name may be familiar, as the brother of Ivanka Trump's spouse Jared Kushner, Schlosser was the Co-founder of Sofin Corporation before joining Nazemi and Kushnera at Oscar Health. As for Nazemi, he is also Co-founder of Charlie, a financial services platform for retirees.
2. Julian Teicke (wefox)
Julian Teicke is the CEO and Co-founder of leading European insurtech wefox. Founded in 2015, wefox is an insurtech platform connecting insurance brokers, providers and customers. Initially launched as FinanceFox in Teicke's native Germany, the company was rebranded to wefox after receiving US$5.5m in investment in 2015. It was at this point Teicke said: "Never underestimate the power of your ideas and the impact they can have on the world", as wefox started its rise of exponential growth, raising a mammoth US$650m in Series C funding in June 2021. Today, Teicke's wefox is worth over US$4.5bn. For more on Teicke, you can see our Lifetime Achievement article here.
1. Daniel Schreiber & Shai Wininger (Lemonade)
Daniel Schreiber and Shai Wininger are Co-founders of the New York-based insurtech Lemonade. Generating US$631.5m in total funding, Lemonade is a market leader in digital insurance, offering products for multiple sectors including renters, homeowners, car, pet and life insurance. Schreiber and Wininger are both existing executives; Schreiber as the former President of Powermat Technologies and Wininger as the Co-founder of Fiverr. Launched in 2015, Schreiber and Wininger leveraged their extensive executive experience to help the then-start-up raise US$13m in seed funding from Sequoia Capital and Aleph. Today, Lemonade has expanded into multiple markets, most recently France, and fully acquired the insurtech Metromile.
******
For more insights from InsurTech Digital, you can see our latest edition of the InsurTech Digital here, or you can follow us on LinkedIn and Twitter.
You may also be interested in our sister site, FinTech Magazine, which you can also follow on LinkedIn and Twitter.
Please also take a look at our upcoming virtual event, InsurTech LIVE, coming on 18th-19th October 2023.
******
BizClik is a global provider of B2B digital media platforms that cover Executive Communities for CEOs, CFOs, CMOs, Sustainability Leaders, Procurement & Supply Chain Leaders, Technology & AI Leaders, Cyber Leaders, FinTech & InsurTech Leaders as well as covering industries such as Manufacturing, Mining, Energy, EV, Construction, Healthcare + Food & Drink.
BizClik – based in London, Dubai, and New York – offers services such as Content Creation, Advertising & Sponsorship Solutions, Webinars & Events.