Julian Teicke: Driving innovation sustainably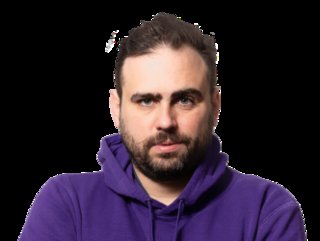 Julian Teicke
InsurTech Digital Magazine looks back on the career of Julian Teicke, CEO and Co-Founder of leading European insurtech wefox
"The insurance industry is fundamentally broken and needs to be rebuilt from the ground up" – these are the words of Julian Teicke when founding wefox in 2015, said at its launch of a revolutionary German insurtech platform connecting insurance providers, brokers, and customers. It has since grown to become one of Europe's largest insurtechs.
Curiosity leads to innovation
Born on 21 March 1989, in Berlin, Germany, Teicke's journey to evolve the insurance industry through technical innovation stemmed from a childhood of curiosity, a drive to challenge conventions and explore new possibilities. This childhood passion led him to a journey in entrepreneurship, studying Business Administration at the University of St. Gallen in Switzerland – and it was here a fascination with the intersection of technology and sustainability was birthed.
Teicke quickly entered the world of business shortly after graduation, returning to Germany to help launch the UK division of Chocri – a Berlin-based company that allowed customers to order bespoke chocolate orders online.
This formative experience in the UK led him to join global ecommerce marketplace Groupon's UK division, before co-founding DeinDeal in 2011, an ecommerce platform for the Swiss market. Selling DeinDeal in 2015, Teicke had four years of experience acting as its COO.
At this point, with operational experience as well as an undisclosed sum from the sale of DeinDeal, Teicke launched EMPAUA, a service provider to start-up businesses. After receiving investment from Salesforce, and similarly striking a partnership with the American cloud-based software company, Teicke founded what was then known as FinanceFox.
From FinanceFox to wefox
Initially an app that allowed consumers to store insurance details in one place, FinanceFox's growth in Teicke's native Germany was rapid – and Teicke soon obtained permissions to sell homegrown insurance products on the platform.
A joint vision between himself and his father, an insurance industry expert, the application created by Teicke tapped into the pain-points felt by consumers and brokers alike – streamlining insurance products and marking the beginning of what insurers today are striving for: embedding insurance offers into one product offering.
Any trepidation for the success of FinanceFox was quickly vanquished by 2015, when it (much like Teicke's EMPAUA) received US$5.5m in investment from SalesForce. Rebranding as wefox, the start-up was growing into an established institution. Teicke said at the time: "Never underestimate the power of your ideas and the impact they can have on the world."
He was right, in this case at least: by December 2019, wefox had generated the highest Series A funding of any European insurtech, raising $110m in capital. However, this investment paled in comparison to just two years later, June 2021, when wefox generated $650m in Series C funding, with lead investment from Target Global. An additional $400m-a-year later shored up the insurtech's standing and, today, wefox is worth $4.5bn.
Strong values in a cutthroat world
The intersection of technology and sustainability has never been forgotten by Teicke, despite the soaring success of wefox. Throughout the wefox journey, Teicke has maintained responsible business practices, integrating sustainable investment strategies to promote environmental awareness.
"Sustainable investing is not just about doing good; it's about doing better," says Teicke.
These aren't just pretty words, either. In 2016, Teicke founded the wefox Foundation to support pressing environmental and social challenges, focusing on reforestation, biodiversity and climate action. With a mission statement believing "it's time for businesses to take an active role in creating a sustainable future", Teicke feels the only meaningful, lasting impact to drive CSR and environmental change is done through partnerships.
Collective effort is key for Teicke in solving complex issues in the world. This inclusivity has led Teicke to forge partnerships with like-minded organisations and industry leaders worldwide to amplify the sustainability initiatives of each company partnered with the same ethos.
It is not only in the external image Teicke presents where his values are maintained, but also internally, too: the sense of unity and teamwork bred by the company inspired him to make every wefox employee a company shareholder following its 2021 record funding round.
A devotee to trade shows and workshops, Teicke uses his experience to part knowledge on to other startups and burgeoning entrepreneurs. "I think you can create without having anything. I have not had anything – I stopped taking money from my family at a very early age. I even sometimes think that financial freedom can destroy your drive to create anything."
With creative independence and deeply held values at his core, Teicke has managed to achieve his growth aims while staying true to his aims of sustainably-scaled business.
Receiving additional financial backing from J.P.Morgan and Barclays in 2023, wefox continues to develop into an established company, leading the way arguably as Europe's leading insurtech.