InsurTech Digital's Top 10 insurance core system softwares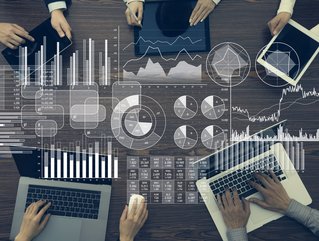 InsurTech Digital looks at the Top 10 core system softwares for insurance
InsurTech Digital takes a look at what makes our Top 10 insurance core system softwares the best, tracking their popularity across leading insurers
Insurance is on a forward leap in today's age of digitisation, streamlining processes to make customer experiences less friction-heavy. Business models are shifting to place the customer at their core, but this wouldn't be possible without the innovative solutions on offer from insurtech providers.
InsurTech Digital runs through our Top 10 insurance core system softwares and platforms available on the market today.
Total Lead Domination CRM (TLDCRM) is a software-as-a-service (SaaS) VolP and cloud-based platform for insurance sales associated with health, life and a range of ancillary products. Offering tools to help insurers reach their sales aims, TLDCRM is run by technical teams at Esotech. The platform was built over eight years in conjunction with call centres to streamline systems to fit all workloads. Since its operational introduction in 2013, TLDCRM has expanded its services from insurance alone to an array of web automation services for a string of businesses.
P&C Intelligent Core Suite is Majesco's cloud platform for property and casualty (P&C) insurance providers. The platform empowers insurers to optimise operations and enhance customer experiences to drive growth and profitability. Leveraging APIs, AI, machine learning and automation, Majesco says its product helps clients get ahead in today's fast-paced digital marketplace. Featuring pre-built content, Majesco says its suite is designed with best practices at heart, enabling insurance transformation at speed and scale.
Founded by Bill Atlee in 1995, iPipeline was created with the vision to create a single, up-to-date source of reference for forms from different companies and states. Formally known as LifePipe, iPipeline has grown into a digital product provider for end-to-end digitisation for insurers. The company says its product is designed for those who are underinsured, helping people to achieve financial security by automating the application process. Negating the need for archaic form packages, insurers that leverage iPipeline have been able to offer better access for their clients for over 20 years.
The Adaptik Suite enables P&C insurers to transform complex products and lines into sustainable growth opportunities. With on-premise and cloud availability, Adaptik offers solutions for policy administration, task management, billing, customer management and product design. Headquartered in Pennsylvania, Adaptik aims to create products that are user-friendly, configurable and intuitive. Adaptik was acquired by Sapiens in 2018, boosting the latter's market share in North America.
Accenture's Life Insurance and Annuity Platform (ALIP) offers modern software solutions to help its clients achieve evolving demands in the insurance sector, all while advancing digital agendas. In 2021, Gartner recognised ALIP among the top three vendors in Individual/New Business Onboarding/Straight-through Processing, New Product Development/Launch and Digital User Support cases. A leader in cloud-first solutioning, Accenture's product has boosted automation and ecosystem partnerships for insurers that utilise ALIP.
Insurity's Sure Suite offers a fast, simple and configurable insurance platform for P&C lines. Entirely scalable, Insurity says its Sure Suite product can deliver speed to market through a platform that is modern, intuitive and cloud-native. Through Sure Suite, insurers can launch new products in as little as 30 days, reduce time spent assessing risk by 50% and a claims processing experience up to 75% faster for consumers. The Sure Suite features seven products; Sure Policy, Sure Billing, Sure Claims, Sure Claims Payments, Sure AI Assistant, Sure Underwriting Workbench and Insurity Analytics.
The AI-powered BlueMind.App provides comprehensive business solutions for a range of services as well as insurance, including financial advisory, MGA and AGA services. Providing insurers with the capabilities to centralise operations, the BlueMind platform automates routine tasks to better serve an insurer's customers while streamlining compliance activities. In fact, BlueMind claims to reduce financial assistant work by 40 hours a month, giving financial representatives more time to work on data entry, correspondence and document management.
The Duck Creek Suite brings together an insurer's multiple systems which may be disjointed and fragmented, thus eliminating the hassle and expense of maintaining multiple business arms. Duck Creek Suite says its product portfolio allows businesses to focus on growth while it reduces inconsistency and increases transparency. By utilising a single point of change, Duck Creek Suite's fully integrated system accelerates agility by managing across solutions, reflecting changes across the ecosystem when they are made in just one place. With end-to-end visibility across the customer base and intersystem balancing solutions, Duck Creek Suite makes our Top 3 insurance core system softwares.
Guidewire InsuranceSuite is one of the most trusted insurance software platforms in the industry, with over 300 P&C customers worldwide. The insurance provider offers the standard for speed and agile performance in back-end systems for insurers. Guidewire's InsuranceSuite combines policy administration, billing and claims management to offer a unified end-to-end insurance process for P&C insurers across all lines of their respective businesses. With services across five stages of the insurance lifecycle, encompassing product definition, market distribution, underwriting, policy management and claims servicing, the product suite provides comprehensive means for insurers to advance their digital insurance transformations.
Number one on our list of Top 10 core system softwares for insurance, Vertafore's Agency Platform offers an ecosystem of different systems, giving insurers the option of flexibility to build the tech stack that is most apt for their specific needs. With insurance-only products, Vertafore tailors each solution exclusively for insurance, leveraging the latest technology so clients can meet changing needs by altering the Vertafore stacks they use over time. With open architecture enabling its clients to microserve customers, this allows the supplier's products to work together and in partnership with best-in-industry players. An unshakable commitment to partnerships, Vertafore says it is in its DNA – with relationship types ranging from business collaboration to working with industry leaders on best practices.