European insurtech wefox is awarded the Digital Trust Label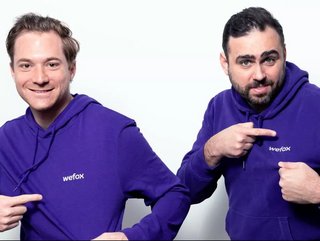 European insurtech wefox has been awarded the Digital Trust Label by the Swiss Digital Initiative in recognition of its trustworthiness to customers
Europe's leading insurtech, wefox, has been awarded the Digital Trust Label by the Geneva-based Swiss Digital Initiative.

The independent foundation for advancing digital trust and transparency globally, awarded the Label as a sign that it recognises wefox's commitment to data protection and information transparency.
The Digital Trust Label was developed by the Swiss Digital Initiative, which advances digital ethics and trust through practice-oriented projects. wefox is the first non-Swiss company to receive the Label, which highlights the company's commitment to adhering to business regulations and standards.
The event serves as an assurance to customers and partners of the insurtech that wefox maintains a high level of trustworthiness in terms of its digital services.

Setting new standards in insurtech
According to reports, the Digital Trust Label provides a third-party validation for companies to demonstrate their compliance with the Label criteria that was developed in a collaborative effort during two years and gives a solid definition of digital trust.
The Label criteria are divided into four categories: Security, Data Protection, Reliability, and Fair User Interaction, comprising a total of 35 criteria. The certification process is based on a catalogue of standards, such as ISO 27001, ISO 22301, and GDPR.
Wefox continues to break ground for insurtechs
Founded in 2015 by its dynamic CEO, Julian Teicke, wefox has risen to be the most respected and successful insurtech company in Europe. In 2021, the company raised the highest funding round of any insurtech globally in its Series C round of US$650mn - and then shortly afterwards, issued its IPO and made every wefox employee a shareholder.

Initially launched in Switzerland, the insurtech has since expanded to several countries in Europe, including Germany, Austria, and Spain.
wefox enables customers to easily compare and purchase insurance policies, as well as manage their policies and file claims, all in one place. The company also provides a digital marketplace for insurance brokers to connect with potential customers and manage their business more efficiently.
One of the insurtech's key features is its use of artificial intelligence and machine learning to personalise insurance offerings based on a customer's needs and behavior. This helps customers find the best policies for their unique situations, and also helps insurance providers offer more targeted and relevant products.
In addition to its platform, wefox also offers its own line of insurance products, such as home and liability insurance.
Speaking about the recent Digital Trust Label news, Ravindra Nath, CIO of wefox, said: "Building trust with customers is essential for insurance companies. Our customers need to be confident that their personal and financial information is safe, and that their claims will be handled with fairness and professionalism.
Nath added: "wefox is commitment to transparency and data protection helped to establish a reputation for reliability, which in turn attracted more customers and investors."