InsurTech Digital's Top 10 innovative insurtech services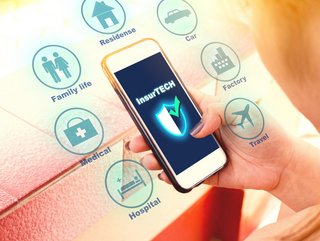 Read on to find out more about InsurTech Digital's Top 10 innovative insurtech services and products, featuring some of the industry's leading players
As insurtechs proliferate the market to streamline insurance processes, we look who is offering the most innovative insurance-types on the market today
With insurtechs springing up left, right, and centre, it can get overwhelming when trying to pick out the most innovative suppliers and products on the markets from the rest of the field.
Worry not, InsurTech Digital has done the hard work for you. Below are our Top 10 insurtech products and services providers.
Bright HealthCare offers benefit-driven, affordable Medicare Advantage health insurance plans, both individually and as part of family package deals. Partnering with health systems, Bright HealthCare is known for supplying affordable health insurance plans, leveraging technology to improve the way people and physicians achieve better health collectively. Initially offering plans in multiple US states, the Medicare provider now only offers products and services in California as of January 2023.
Oscar Health offers fully comprehensive health insurance coverage to its clients. With the Oscar app, customers get full access to the terms of their plan with ease, which also contains online ID cards. Its autopay offering allows customers to make instant payments too, with bills and information sent directly to the application portal as opposed to a mailing service. With 24/7 support, Oscar Health customers can call on a care team to help with their needs and connect to the right kind of care provider. The insurer also offers reduced fees on prescription medication.
GoHealth operates as a health insurance marketplace and Medicare-focused digital health company. Supporting consumers as they bid to compare health insurance quotes, GoHealth facilitates the purchase of individual coverage online through agent networks or directly through a health insurance company. Formerly known as Norvax, the company was rebranded as GoHealth in 2009; it is based in Chicago, Illinois. Today, GoHealth is partnered other 300 leading health insurance carriers, and over 5 million are enrolled in its service.
One of the world's largest digital-first insurers, Lemonade offers coverage for all of renters, homeowners, car, pet and life insurance. The insurtech leverages an AI chatbot, Maya, which can offer potential customers a quote in as little as 90 seconds, and existing customers payouts in as little as three minutes. Lemonade takes flat fees to run everything, pay claims in rapid time, and donate excess funds to causes of its clients' choosing. B-Corp certified, Lemonade is listed on the New York Stock Exchange and is an A-rated company.
Clearcover is a smart auto insurance company that helps policyholders save money on their car insurance with its user-friendly, digital experience. With customer service, claims, and live chat options available to clients 24/7, Clearcover offers fast payouts to its customers. Based in the US, the insurtech uses AI to streamline auto insurance tasks with digital-first tools available to policyholders. However, the insurtech is only available in 20 states so far, and being digital-first, has no in-person agencies.
Policygenius is a leading online broker and price comparison site for life, home, car, and disability insurance. Free and easy to use, the site is designed to help policyholders find the right coverage for them, frequently promoting digital-first offerings. An unaffiliated broker, Policygenius pools insurance quotes into one easily navigated page, offering educational tools and tailored recommendations based on preferences and inputted data. However, like most price comparison sites, users may be required to input their data more than once, and not every option is available on the Policygenius site.
Corvus Insurance provides one of the most comprehensive cyber insurance solutions on the market. By taking out cyber insurance coverage with Corvus, customers receive up-to-date moment coverage that evolves alongside ever-changing cyber threats. Offering risk insights and advice from experts which helps reduce breaches by up to 20%, Corvus employs a dedicated response unit of claims handlers and in-house incident response experts. Corvus Signal, the insurer's prevention product, reduces both the cost and frequency of breaches – with same-day threat alerts and patching services supposedly three times faster than other cyber response task forces.
Metromile is innovating the car insurance space by offering pay-per-mile car insurance. The insurtech's technology taps into the driver's mileage counter, making it a great option for those with who drive minimally throughout the year. While the insurer is currently only available in eight states across the US, it offers discounts to customers who bundle a Metromile policy with a Lemonade policy (Lemonade acquired Metromile in 2022). Metromile also throws in pet injury protection to those who take out one of its full coverage policies. While its pay-per-mile service is an innovative solution for some, it is not suitable for those who travel long distances by car – making the product reach somewhat limited.
Insurtech Zipari is an insurance provider that offers a CX platform built exclusively for health insurance. CX platforms provide customer-facing functionalities as well as tools for forecasting, scheduling and analytics – enabling insurers to offer much greater control and understanding of health to their consumers. By levergaing a CX platform, Zipari customers are able to improve their digital engagement drive with customers, offering greater education services, improving quality scores, as well as boosting their own sales and efficiences. The provider says its omnichannel enterprise platform breaks out of the one-size-fits-all box, and moves forward from traditional consumer engagement strategies to a more tailored, personal approach to customer experience.
Next Insurance offers the most comprehensive suite of digital insurance offers on the market today for businesses. Offering individual or packaged policies tailored to specific industries and/or clients, Next offers business policies for almost anything – construction, fitness, child care, and retail all included. The great perk of Next's suite of insurance coverage is that SME owners can access coverage in rapid time, sharing certificates digitally as well as managing claims entirety online. With a sign-up process that can be completed in minutes, Next offers a 10% discount on bundle policies. While its insurance offerings are extensive, it does not offer every type of business insurance, such as key person insurance, for example.
******
For more insights from InsurTech Digital, you can see our latest edition of the InsurTech Digital here, or you can follow us on LinkedIn and Twitter.
You may also be interested in our sister site, FinTech Magazine, which you can also follow on LinkedIn and Twitter.
Please also take a look at our upcoming virtual event, InsurTech LIVE, coming on 18th-19th October 2023.
******
BizClik is a global provider of B2B digital media platforms that cover Executive Communities for CEOs, CFOs, CMOs, Sustainability Leaders, Procurement & Supply Chain Leaders, Technology & AI Leaders, Cyber Leaders, FinTech & InsurTech Leaders as well as covering industries such as Manufacturing, Mining, Energy, EV, Construction, Healthcare + Food & Drink.
BizClik – based in London, Dubai, and New York – offers services such as Content Creation, Advertising & Sponsorship Solutions, Webinars & Events.