Insurance: Has less need for upgrades stifled innovation?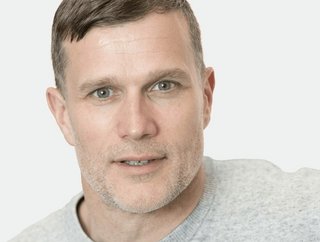 Monstarlab's David Titterton says: "Insurers have increasingly turned to partnerships with insurtechs as the 'silver bullet' to speed up the digital transformation of insurance"
Monstarlab's Engagement Director of Banking, Insurance and FS, David Titterton, argues that low customer engagement with insurance has slowed innovation
InsurTech Digital speaks to Engagement Director of Banking, Insurance and Financial Services at Monstarlab, David Titterton, about slow innovation in insurance, and what legacy players must do to expedite the process of updating systems.
Offering five considerations that insurers must consider when evolving systems, Titterton recommends insurers work with experienced partners, "to help them navigate through the strategy to find an optimal path forward".
Why has the insurance industry struggled to keep pace with innovation in other sectors?
Low levels of innovation in insurance have seen the industry struggle to keep pace when compared with other sectors.
This is partly due to consumers being less engaged with insurance products until an immediate need presents itself and in part the result of providers operating under strict risk and compliance requirements and with inflexible legacy technologies.
There has therefore been less need, but also less ability, for insurers to innovate in order to make their product more relevant to customers. As a result, most established players have focused on consolidating their positions, whilst growing the business has become more complex, difficult, and costly.
Insurers have therefore increasingly turned to partnerships with insurtechs as the 'silver bullet' to speed up the digital transformation of insurance.
For example, the integration of AI-powered chatbots can help customers navigate their insurance portfolio and file a claim.
Applying AI and machine learning technologies can also help insurance providers detect fraud and promote new business models, and when supplemented with behavioural data from smart watches or cars, help tailor plans and fuel more competitive premiums.
Perhaps the most important trend and biggest growth lever for insurance providers however is the concept of 'embedded insurance'. This is not a new business model but scales what we have known as 'bancassurance' to new potential retailers that offer products or services to consumers through digital sales channels.
Embedded insurance gives providers the possibility to sell micro-insurance products or services at the moment the customer is making a purchase. Travel insurance while buying a flight or holiday is a great example of that.
For that reason, embedded insurance must be digitalised, via online sales flows, through e-commerce platforms, embedded into apps or on standalone websites - even at non-point of sales. And most insurers need to partner with insurtechs to deliver on this.
How can legacy insurers modernise? How can innovation be expedited in the sector?
There are a large number of ways in which firms can modernise their legacy platform, not all of which require them to integrate with an insurtech's platform.
There is no-one-size-fits all approach and the optimal path depends very much on the current state of the systems architecture and the strategic intent of the organisation.
The starting point for many firms is to place modernisation and innovation at the top of their agendas and invest the time and resources to clearly define their strategy.
Strategies may include the implementation of new ways of working that will help accelerate innovation and systems development and deployment, such as Agile or DevOps.
Equally, firms may look to re-architect their systems to reduce complexity, interdependencies and provide greater agility through strategies such as micro-services, modularisation or containerisation.
Should firms want to take advantage of insurtech innovation then they may need to consider adopting an API-first strategy, or migrating (or partially migrating) their legacy systems into the cloud. They may even take the significant step of replacing their legacy systems altogether.
Given the range of options, the potential cost, risk and complexity involved, firms might consider working with an experienced partner to help them navigate through the strategy to find an optimal path forward.
Walk us through the considerations that must stay front of mind when updating legacy systems
There are many considerations to make in relation to updating systems. Some of the key ones include:
Business impact: What is the impact of the current system on the business' current and future strategic objectives. How well does the system support customer needs and what are the risks of maintaining the existing system e.g. downtime, security, etc?
Cost-benefit analysis: What are the financial implications of running the current system, considering costs of development, maintenance, licenses and financial impact of unavailability? What are the costs to modernise, and the financial benefits in terms of spend, efficiency and customer retention?
Technical debt and complexity: What level of complexity has been accumulated over the years, considering outdated technologies, unsupported software and complicated interdependencies? What impact do these have on stability, maintainability and ability to integrate with other technologies?
Integration and interoperability: What is the requirement for integration with internal and external systems today and in the future, and how well does the current technology meet these requirements? Can the system support modern APIs, data formats and protocols, and how well does it work with other technologies e.g. cloud, mobile and 3rd party systems?
Future scalability and innovation: What is the system's ability to accommodate future growth and innovation? Can it support emerging technologies such as AI and Machine Learning, and does the architecture allow for modular enhancements, agile development and the adoption of new features and functionalities?
******
For more insights from InsurTech Digital, you can see our latest edition of the InsurTech Digital here, or you can follow us on LinkedIn and Twitter.
You may also be interested in our sister site, FinTech Magazine, which you can also follow on LinkedIn and Twitter.
Please also take a look at our upcoming virtual event, InsurTech LIVE, coming on 18th-19th October 2023.
******
BizClik is a global provider of B2B digital media platforms that cover Executive Communities for CEOs, CFOs, CMOs, Sustainability Leaders, Procurement & Supply Chain Leaders, Technology & AI Leaders, Cyber Leaders, FinTech & InsurTech Leaders as well as covering industries such as Manufacturing, Mining, Energy, EV, Construction, Healthcare + Food & Drink.
BizClik – based in London, Dubai, and New York – offers services such as Content Creation, Advertising & Sponsorship Solutions, Webinars & Events.