Insurance groups urge lawmakers to embrace self-driving cars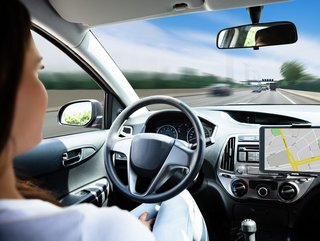 The road ahead: insurance groups want the government to set a bold new path for self-driving cars.
Insurance industry groups have called on the government to take a progressive stance on self-driving cars as they await the publication of a new bill.
Insurance industry groups including AXA and law firm Burges Salmon are calling on the UK government to do more to accommodate self-driving cars, ahead of the expected publication of a new bill.

The government has already confirmed that self-driving cars will be included in the Transport Bill, which is expected to be published either this year or early next year. It will mean that the Secretary of State for Transport will have the power to designate specific vehicles as self-driving and set out the rules regarding a driver's attention on the road and their culpability in the case of an accident.
Insurance company AXA is urging the government to ensure that the specifics of the bill help deliver the benefits of self-driving cars. It calls the technology "life-changing" and claims it will bring about the "biggest overhaul" on our roads since cars were invented.

Industry sets out 'red lines' for driverless tech
The industry has set forth a set of so-called 'red lines', which it says are the minimum acceptable measures that the government must include in the upcoming Transport Bill in order to take advantage of driverless technology.

They include "a non-prescriptive and flexible regulatory framework" that fosters innovation and acceptance within self-driving technology, a statutory definition that distinguishes self-driving from assisted driving, and clear lines of accountability and responsibility when it comes to road safety.
AXA also wants to see regulatory sandboxes that let businesses test new use-cases for self-driving vehicles, and a communications toolkit to run parallel with any future technology that allows consumers to easily understand new rules. In the UK, changes of legislation around roads and vehicles often include amendments to the Highway Code – a set of rules and principles that all road users are expected to follow. When the Highway Code was last changed at the beginning of the year, there was widespread confusion and miscommunication about what the new rules meant, casting doubt on the government's ability to successfully roll out any future legislation for driverless cars.
When self-driving technology eventually makes its way to British roads, it will require insurers to adapt to a new landscape of risk. But it will also offer fresh opportunities, as is evident in the latest calls from insurance industry groups. Just last month, Apollo Group launched Europe's first autonomous vehicle insurance cover for zero-occupancy self-driving cars.

'Vital' that legislation enables the self-driving industry
Dougie Barnett, Customer Risk Management Director for AXA UK, says: "Self-driving technology could pave the way for safer roads, increased mobility and productivity and cleaner transport. However, alongside the legislation, the government must work with the industry to ensure there is no public confusion surrounding autonomous vehicles and place more emphasis on educating the public on how to use and interact with these vehicles safely."

Lucy Pegler, Partner at law firm Burges Salmon, adds: It's vital that legislation is an enabler to self-driving technology. The right legislative framework will not only advance the UK's position in the global CAM [connected and automated mobility] market but will importantly support in building the public's trust and confidence in CAM technology."

The two firms have led the creation of a new all-party parliamentary group (APPG) on driverless technology called the Connected and Automated Mobility APPG. It is chaired by Conservative MP Ben Everitt.

Mr Everitt says that, as they wait for the Transport Bill to be published, the APPG would "continue to advise on how we can build on the great progress made to date and ensure that the whole country is able to benefit from these innovative technologies."
Could e-scooters be made legal on UK roads?

The Transport Bill also raises the prospect that privately owned e-scooters could be made legal to operate on UK roads. Currently, only approved rental e-scooters are allowed on public roads with a number of trials taking place across the country, which are expected to conclude by November.
The government has already promised that it will introduce legislation to set a minimum standard for e-scooters, and it will also create a new road category separate from cars and bicycles that cover zero-emissions vehicles like e-scooters. But the government has not yet said how it intends to regulate this category. Some are suggesting that the Transport Bill could be the ideal forum for the government to legalise the use of privately owned e-scooters on public roads.
The British Insurance Brokers' Association (BIBA) says it anticipates the government "using the powers within the bill to subsequently create regulations that will legalise e-scooters, but under new rules". They would include "robust technical requirements", as the government has already promised, as well as a set of requirements covering lawful operation.

If e-scooters were legalised on British roads, it would set another new challenge for auto and contents insurers alike. Accidents involving e-scooters and similar gadgets have shot up in recent years and, despite their popularity, confusion still abounds over where e-scooters can legally be used. In the event of legalisation, insurance companies would have to find a way to cover both drivers and e-scooter riders in the event of accidents or injury, while mitigating against the increased road risk that e-scooters potentially pose.