Apollo Group Launches Europe's 1st Autonomous Vehicle Cover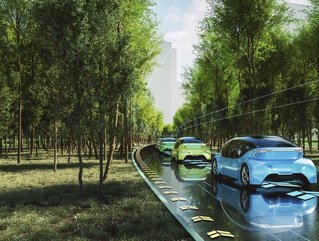 Apollo's cover will provide a solution for zero-occupancy, on-road autonomous vehicle journeys for self-driving cars and more
Apollo Group has announced the launch of Europe's first zero-occupancy, on-road Autonomous vehicle journey cover.
The product that has been created for self-driving vehicles with zero-occupancy on the open road, are being completed through Apollo Group's partnership with Oxbotica. The cover is also in partnership with Aioi Nissay Dowa Europe for the UK marketplace.
The all-electric AppliedEV vehicle is currently operating in Oxford with no on-board driver, marking the next step in commercialising AV technology. Oxbotica will also now accelerate commercial deployment of autonomous vehicles globally. Working with partners such as ZF, bp and NEVS, the technology will enable autonomous passenger shuttles and industry-specific platforms across multiple domains; a truly universal autonomy.
The move marks not only a European first for Oxford and Toronto based Oxbotica, but also a first of its kind UK insurance solution created specifically for and tailored to the new and evolving risks associated with Level 4 autonomy* on open roads.
New insurance programme for self-driving vehicles
According to reports, Oxbotica's full stack, end-to-end universal autonomy software (the Oxbotica Driver) is both vehicle and platform-agnostic, with no dependence on external infrastructure such as GPS.
The Oxbotica Driver uses a combination of radar vision and laser-based sensors to provide the vehicle with a rich understanding of its surroundings, with multiple AI continuously checking and explaining decisions. The system is a core requirement for the safe deployment of zero-occupancy autonomous vehicles and underpins the development of innovative insurance solutions for the future of transportation.
The solution, which has been created by Apollo ibott through its MGA, in partnership in the UK with insurer Aioi Nissay Dowa Europe, and arranged by Marsh. The move is a landmark placement and significant milestone in the journey to create an insurance market for autonomous technology that will enable and bolster the development and deployment of this transformative technology.
Speaking about the launch, Rebecca Marsden, underwriter at Apollo ibott, said, "The world is on the cusp of a once in a lifetime world-changing technology revolution, and Apollo through its ibott business, in partnership in the UK with Aioi Nissay Dowa Europe as insurer, is thrilled to have taken the first step with Oxbotica in ensuring universal autonomy reaches its full potential, enabled by innovative, comprehensive and flexible insurance solutions."
Sam Tiltman, sharing economy and mobility leader, UK & Ireland, Marsh, added, "Insurance is fundamental to the advancement of Oxbotica's trials; this latest exciting development signals growing market confidence in how AVs will revolutionise UK transport infrastructure."