French embedded insurance startup Olino secures €2.2mn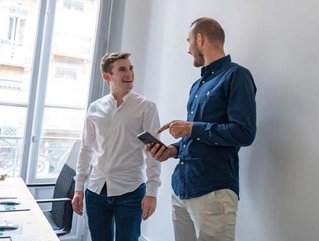 Olino, a French insurtech startup that lets businesses embed insurance products into their existing onboarding process, has raised €2.2mn in seed funding.
French insurtech Olino, which is creating an embedded insurance ecosystem aimed at small businesses, has raised €2.2mn in a seed funding round.
The startup, which was previously known as Riskee, has secured backing from the likes of venture capital firms Newfund, Astorya.VC and MCapital. In barely 18 months, Olino has developed and integrated more than 10 digital automated insurance offerings, built a team around its base in the city of Tolouse, and supported more than 500 policyholders in France.
The money it has raised as part of its seed round will allow it to recruit new talent; continue to develop its insurance solutions for B2B operators aimed towards SME customers, which are embedded into the onboarding journey within their platform; and bolster Olino's European strategy. Co-founders Dorian Jorry and Quentin Fabre have hailed the cash raise as a significant milestone in Olino's growth journey.
Olino spearheading an 'insurtech revolution', investors say
"Our first year of existence has allowed us to develop our online platform to simplify insurance and to be identified as an expert in on-board and tailor-made professional insurance," Jorry is quoted as saying.
"With this fundraising, we are entering the European on-board insurance market for professionals with the ambition of becoming the benchmark. With this technology, we allow any B2B player to distribute insurance solutions," Fabre continues.
Augustin Sayer, Partner at venture capital firm Newfund, adds: "Olino enables any existing SaaS to distribute insurance to its own clients (grey or white label). Through a proprietary algorithm and connection with over 30 insurers, the company is able to generate custom-made insurance contracts unique for each end-client. This is an insurtech revolution that will bring with it more transparency for the consumers."