EV maker Fisker and insurtech Qover offer embedded insurance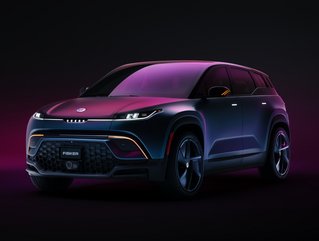 Fisker's vehicles include the Ronin sports car, PEAR city car and Ocean electric SUV (pictured).
Electric vehicle (EV) manufacturer Fisker, insurance company Helvetia and insurtech Qover have teamed up to offer a new embedded car insurance product
Electric car manufacturer Fisker has teamed up with Swiss insurance company Helvetia and insurtech Qover to improve the insurance-buying experience for car owners.
Fisker customers in Austria, Denmark, France and Germany will have access to a new solution tailored specifically for their EVs, which will give them access to personalised coverage. When they place a new order, they will be able to track the delivery status of their vehicle and prepare for its arrival – including obtaining insurance.
The process is entirely digital and, by answering just a few questions such as model of car and estimated annual distance, Fisker drivers can obtain a personalised quote for each plan and the insurance contract for the one they select. The insurance proposition is powered by Helvetia, and the companies are preparing to launch it in additional EU markets in the near future.
Qover-Fisker partnership 'redefining the rules'
"This collaboration marks a pivotal moment in our commitment to providing cutting-edge digital experiences to our customers," says Fisker CEO and Founder Henrik Fisker. "By joining forces with Helvetia International Automotive and Qover, our customers can take advantage of tailored insurance offerings that match our high standards of peace of mind [in the] customer experience."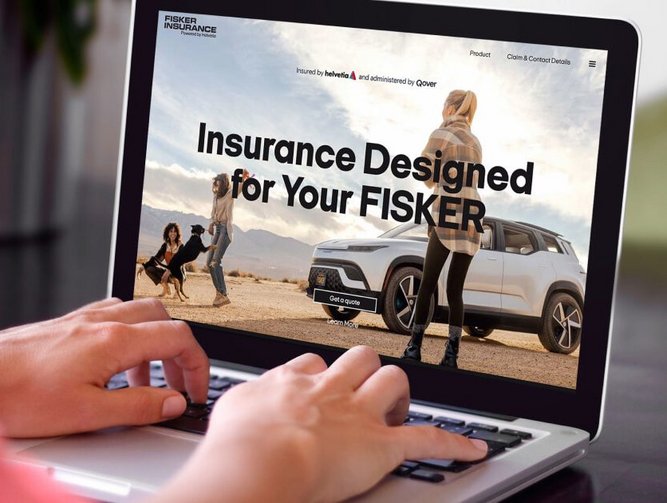 The three firms are teaming up to offer embedded insurance.
Quentin Colmant, CEO and Co-founder of Qover, continues: "Fisker and Qover are united by shared DNA and a desire to revolutionise the digital landscape, delivering cutting-edge experiences to customers. This programme redefines the rules of motor insurance, enabling customers to access and subscribe to policies through seamless digital channels. Our expertise and distinctive approach in building pan-European motor insurance programs are the driving forces behind our successful expansion across European markets."
Tilo Schroiff, Head of Helvetia International Automotive, adds: "In the dynamic European market, there's an increasing demand for simplified and innovative solutions. We are thrilled to drive sustainable advancements in the realm of new mobility. With our strategically positioned products and solutions, we have seized the right moment to effectively support and accompany our valued partners."
'An historic transformation of the car industry'
The new embedded insurance partnership heralds a new era for the automotive industry, which, on top of the rise of electric vehicles (EVs), encompasses onboard payments as well as embedded insurance. At Money20/20 Europe in Amsterdam last week, Nico Kersten, CEO of Mercedes Pay, told us that the popularity of EVs had helped to "accelerate" technological innovation within the industry and create new experiences.
According to the International Energy Agency (IEA), more than 10mn electric cars were sold worldwide in 2022, with sales expected to grow by another 35% this year to reach 14mn vehicles. "They are bringing about an historic transformation of the car manufacturing industry worldwide," says IEA Executive Director Fatih Birol.
The cultural shift brought about by EVs is also having a knock-on effect on the insurance industry, creating new products such as pay-by-mile electric vehicle insurance and insurance for EV charging infrastructure. A study from 2021 also suggests that EVs are leading to reduced insurance premiums.