Going electric produces cheaper car insurance premiums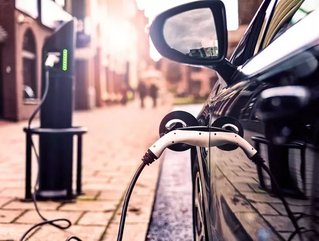 As the movement for switching to electric vehicles (EVs) continues to gain momentum, policyholders could make significant car insurance savings...
While EVs are generally still too new to be cheaper to buy outright than petrol/diesel models, insurance comparison expert considers the long-term benefits as follows:
Cheaper overall to run, particularly with growing fossil fuel costs
Exempt from road tax (in the UK)
Reduced premium cost
The latter is interesting, particularly as the more sophisticated technology found in an EV would, in theory, be more expensive to repair in the event of an accident. However, Dan Hutson, Head of Motor Insurance, to the Guardian that isn't necessarily true.
EVs generally have fewer moving parts that could be damaged in an accident, he claims. Also, "Electric cars are typically less likely to be stolen and more likely to be recovered when they are, due to their limited range and because charging them is relatively time-consuming."
From CompareTheMarket.com 
A new era for car insurance
It might not be long before petrol/diesel cars become obsolete from a consumer economic perspective. , electric sedans and SUVs could reach parity with combustion engine models, and by the following year could actually be cheaper.
Clearly, the EV revolution is going to play a significant role in reshaping auto insurance standards. Combined with pay-per-mile policy structures, which gained significant popularity during the COVID-19 pandemic, consumers stand to make significant gains. 
Insurance's latest innovators, such as the New York-based insurtech , are already exploring methods of improving cover through digital technology. With the US' auto insurance market worth approximately US$300bn (and growing), this is not surprising.
Upon the launch of 'Lemonade Car', the company's specific offering, Shai Wininger, COO and Co-Founder, stated its service "will use technology to handle emergencies and pay claims fast, will offer great prices to safe drivers, and will be especially attractive to drivers of EVs and environment-friendly cars.
"We're seeing an overwhelming demand for a Lemonade car insurance product from our customers. And so, since last year, a large part of our team has been working on what we believe will become one of the best car insurance products on the market."