Enhanced compensation called into question?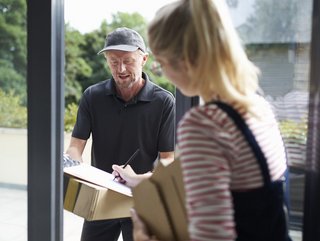 With the usual seasonal flurry of courier nightmares, Megan Bingham-Walker from Anansi Technology looks at the case of liability and compensation
The Times published an article on 14 January titled "Don't fall for rip-off delivery insurance" and makes the sensationalist suggestion that "parcel delivery firms are selling worthless add-on insurance covering damaged or lost goods even though customers are already covered by consumer rights laws".
One of the most misunderstood aspects of the last mile is that if a consumer's product is lost or damaged during shipment, it's always the retailer that is responsible for covering the costs and making their customer whole because the contract is between the consumer and the retailer. The delivery firm is the supplier of the retailer, so it's the retailer's responsibility to take up issues that arise with "their contractor" on behalf of the consumer.
So it is absolutely accurate to say that consumers buying products should not be paying extra for 'insurance' because they are covered under existing consumer rights laws.
Courier liability and compensation
Unfortunately for retailers, typically, the contract between the retailer and the courier firm states that the couriers operate under limited liability and thus compensation is capped. For example, if a retailer pays £20 to ship an item worth £1,000, it may receive £25 or £50 depending on the courier firm use, but it will never receive £1,000 back from the courier firm without having paid an additional sum for extra coverage.
Courier firms do often offer "enhanced compensation" to firms wanting fuller protection, but this is expensive – typically around 5% of the value of the item – and there are often many restrictions and exclusions to the cover. For example, The Times highlights that claims may be denied if items are judged, presumably by the courier firm itself, to have been "badly packaged". The underlying problem here is that courier firms are essentially "marking their own homework".

Regulatory grey area?

Enhanced compensation by couriers is not 'technically' an insurance product, but merely part of a retailers contract with a courier. According to the Times, this means that there are no official complaint figures and retailers cannot seek redress from the Financial Ombudsman so the only recourse in disputes is to argue with the company or take them to court.

It is Ofcom that regulates the delivery firms in the UK and it has not investigated the issue of courier compensation or limited liability to date. However, according to the Times, it is putting pressure on the industry to improve customer service in light of research in 2022 suggesting that a whopping two thirds of consumers experienced issues with deliveries over a three-month period.

Why are third parties in hot water?

Parcel2Go, which is a courier compensation site where people and businesses can book shipments, is just one example of the numerous third-party providers in the courier space. When people book courier services through this site, the contract is directly with Parcel2Go rather than with the underlying courier firm. Significantly, the two recent cases cited by the Times dismissed the terms and conditions limiting Parcel2Go's liability. However, could this be because Parcel2Go is a third-party company rather than the courier firm itself? Could this also be because this recent case law has focused on private individuals shipping single items rather than businesses?
Should shipments be 100% covered?
Ultimately it will come down to willingness to pay. Paying back the full retail value is not currently priced into the standard courier service.
For lower cost items, this is a compromise that many are willing to pay, but for higher priced items there is an inflection point, when it makes sense to pay more for full cover. The judges in this article seem to be steering towards requiring firms to increase all prices significantly to ensure full coverage – the judge said it is "not open to a courier company to decide that it is able to fail to deliver a product and not provide compensation for that failure. The reality is that the true cost of the service is £27.79 and that ought to be clear" – which will be highly unpopular for many others.
For us at Anansi, we recommend that the way to fill this gap in service levels is by providing a regulated insurance product with a payout equivalent to the full retail value, this ensures that firms are not making inflated profits and consider consumer duty as an integral part of their service, rather than an arbitrarily priced unregulated compensation products.
There are also many other ways in which goods-in-transit insurance can support businesses, which we recently wrote about in this blog.